Via Deloitte:
A new global report from Deloitte shows that 81 percent of Australia's business leaders believe that climate change will have a negative impact on their business operations (compared with a global average of 48 percent).

The report, The Fourth Industrial Revolution: At the intersection of readiness and responsibility, surveyed more than 2,000 C-suite executives across 19 countries, including 151 in Australia, to understand how businesses are preparing for the massive impact of the fourth industrial revolution*, also known as Industry 4.0, and the role of technology in disrupting business models and processes. It explores how leaders are re-evaluating their approaches to four key areas seen as critical to succeeding in the fourth industrial revolution: strategy, societal impact, talent, and technology.

The report suggests that as we enter a new decade, capitalism is being redefined, with evidence business leaders and organisations around the world are starting to prioritise their responsibilities to society alongside profitability.

"Business is increasingly recognising its role in proactively contributing to society and acting to make a difference to local communities," noted Robert Hillard, Deloitte Australia's Chief Strategy & Innovation Officer. "Australian businesses appear to be more socially-minded than their global counterparts, with 41 percent saying they want to use new technologies to increase their company's positive impact on society, versus a global average of 23 percent. In terms of the top five greatest outcomes they hope to achieve with their investments, this is second only to driving greater revenue (62 percent).

"We're entering a new era where shifting community attitudes have made it an imperative for businesses to place societal responsibility at the heart of their strategies. Business readiness now demands leaders understand this expanded responsibility and deliver solutions not just for corporate growth, but also to benefit their local communities.

"We're also seeing business leaders increase their focus and attention on climate and environmental sustainability. Our research indicates that industry leaders acknowledge the business imperative of climate change and the associated risks to their business.

"Climate-related disasters will have a significant economic impact and businesses need to demonstrate to investors that they are taking appropriate steps to mitigate their exposure. We anticipate that climate risk stress testing will become a key imperative for Australian businesses in 2020."

Stakeholder pressure driving climate focus

Business' desire to help address the issues of climate change and environmental sustainability have risen dramatically in importance over the past two years. In this year's survey, 57 percent of Australian executives believe their generation is responsible for encouraging sustainability (compared to a global average of 38 percent) and 83 percent of Australian business leaders (the highest percentage of all 19 countries surveyed) cite tackling climate change as their generation's responsibility to solve. Two years ago, just 7 percent of Australian executives (10 percent globally) believed their companies could influence environmental sustainability to a significant degree.

This growing attention to social purpose may largely be attributed to increased pressure from internal and external stakeholders, such as employees, investors and regulators. The top two reasons Australian executives claim they focus on societal issues are "external stakeholders' priority" (48 percent) and "employee pressure" (25 percent).

Richard Deutsch, Deloitte Australia CEO, commented on the need to consider the timing of the survey: "It's important to note the timing of this global survey, which took place before the devastating Australian bushfire crisis commenced late last year. We can assume that Australian executives would feel even more strongly about businesses helping to address climate change and encouraging sustainability for the long term. There's no doubt that our immediate focus must be on supporting local communities and those in need on the ground. Regeneration and rebuild will take years and I have no doubt Australian business will play a critical role in making this happen."

Technology investment priorities

On par with the global average of 68 percent, 65 percent of Australian business leaders see Artificial Intelligence (AI) as the Industry 4.0 technology expected to have the most profound impact, followed by nano-tech (61 percent). They are far less bullish on the value of the top globally rated technology, the Internet of Things (seen as having the most profound impact by just 32 percent of Australians, versus 72 percent globally).

Australians are also more likely to take an integrated approach to implementing new technologies, with 88 percent of Australian executives saying this was an investment priority, compared to 47 percent globally. It is also notable that just 8 percent of Australian businesses said they would invest in new technology to protect themselves from disruption, versus 56 percent globally.

Investing in future skills development

Business is recognising how radically Industry 4.0 technologies will change the workplace: almost all Australian executives surveyed (89 percent) indicate training and developing their workforces is a priority, and 99 percent say they are committed to a culture of lifelong learning. But they appear to still be in the dark about where best to focus their training efforts. Just three percent strongly believe their organisation currently has the Industry 4.0 skills needed in the future (compared to 20 percent globally); and only 13 percent have an understanding of exactly which skills will be required to thrive, versus a global average of 59 percent.

"As we noted in our major report on the future of work last year, The path to prosperity: Why the future of work is human, the nature of work is changing to become more skills-based," commented Robert Hillard. "These new Industry 4.0 technologies will automate and augment many tasks, and while it will be important for companies to invest in ensuring their workforce is tech-savvy, it's going to be equally important to ensure high levels of competency in the uniquely human skills like creativity, customer service, care for others, and collaboration – those skills that are hardest of all for technology to replace.

"Technology is changing the workplace so quickly that many of the jobs of the future haven't been invented yet. People need the chance to play with and explore new technology and work out new ways to use it. Problem-solving is also a very human skill."
If you think SmoCo is about to change his spots and join the push then think again. Watch yesterday's cold fury on Today:
"The country has been burning. We now have floods, we now have horrific dust storms. Homes have been lost, we've lost lives. The country is grieving." @karlstefanovic on Scott Morrison facing calls from within his own party to do more to take action on climate change. #9Today pic.twitter.com/h1bJ3Oirpx

— The Today Show (@TheTodayShow) January 19, 2020
That's one seriously disassociated individual not for changing. It's not OK for anyone to lose a job but their life can be forfeit. I epecially like the line about not doing anything that might lift energy prices. Dear god, what a lie.
This issue would burn him alive, except that Labor has dropped its climate change policy under the Albotross!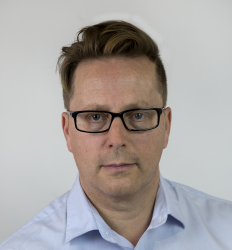 Latest posts by David Llewellyn-Smith
(see all)