Via SmoCo this afternoon comes a notion six years too late:
"We need to get the gas from under our feet. There is no credible energy transition plan for an economy like Australia, in particular, that does not involve the greater use of gas as an important transition fuel."

"There are plenty of other medium or long-term fuel arrangements and prospects, but they will not be commercially scalable available for at least a decade is our advice.

"Gas has a critical role to play, as a back-stop to our record investment in renewable energy generation. It helps ensure we can keep the lights on when the wind isn't blowing and the sun isn't shining.

"Gas can help us bridge the gap while our investments in batteries, hydrogen and pumped hydro energy storage bring these technologies to parity to traditional energy sourcesful right now we got to get the gas.

"Our focus is also squarely on harnessing the power of new technology and allowing natural markets to operate together with the desire and ingenuity of Australians to reduce emissions while keeping the economy strong."
…Our action, though, is a balanced and responsible emissions reduction plan to reduce emissions by 26 per cent through to 2030 that we took to the Australian people at the last election."

"Our target is comparable to countries like Japan, New Zealand and Canada. Especially when account is taken of such factors as our geography, our population density, growth and economic and comparative advantage. It's a target higher than every other major economy in Asia."

"A target that will see our emissions per capita fall by half. Half!"

"Our 2030 target is set and we intend to meet it and we intend to beat it. Just as we previously beat our Kyoto 1 and Kyoto 2 targets, when all the critics said we wouldn't and are saying so again about 2030. And if legitimate carryover credits are not necessary, even better."

"However, let's not forget on this point — it was the Labor Government that made carryover credits a condition of their signing up to the second commitment period of the Kyoto Protocol. So I'm not copping lectures from that lot."

"We'll do this consistent with the commitment we gave to the Australian people."
Looks like I am writing government policy now. While you're at it SmoCo how about cutting negative gearing and immigration.
Whether this actually plays out as a major policy shift does NOT depend upon the states freeing up fracking. There is no cheap gas left in the states outside of the gas export cartel. Moreover, the hungry export cartel does not have enough gas so it will buy any new suply that hits the market without gas resrevation.
That's your answer. RESERVATION. The recent ADGSM review recommended putting a price trigger into the mechanism to lower prices to ACCC net back, today around $4.50Gj versus $11Gj in the contract gas market.
Just pull that lever and make Big Oil pay for its massive misallocation of capital into gas excessive export capacity.
Does SmoCo have the gumption for this no-brainer, national interest move?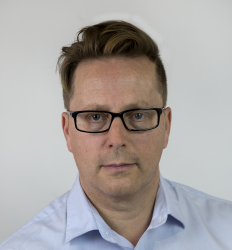 Latest posts by David Llewellyn-Smith
(see all)