Some blather from SEEK today:
SEEK data shows that a large proportion of Australians are looking and actively applying for interstate employment opportunities. Hobart is the most popular destination, with 64.3% of applicants coming from interstate or overseas.

Brisbane followed, with 43.6% of candidates applying from external locations. Majority of the job seekers coming to Brisbane were from Sydney, Melbourne, Gold Coast, Perth and overseas. They were mainly applying to roles in Engineering, Mining, Resources & Energy, Information and Communication Technology and Design & Architecture sectors.

Kendra Banks, Managing Director, SEEK ANZ comments: "Hobart and Brisbane allow for a change of pace in comparison to the Sydney working lifestyle. Housing affordability is also an added incentive, with median house prices and rent sitting predominantly lower than Sydney and Melbourne."

Sydney and Melbourne are still a significant drawcard for jobseekers, particularly in the Engineering and Mining, Resources & Energy industries. Almost half of the candidates applying for roles in these sectors are applying from interstate and overseas, with Engineering application numbers sitting at 44.6% for Melbourne and 45.3% for Sydney and Mining, Resources & Energy sitting at 47.2% for Melbourne and 55.9% for Sydney.

Kendra Banks comments: "SEEK data tells us that the average salary for Engineering is $110,000, Resources and Energy is $125,000, so it's no surprise that job seekers are willing to look outside their home state for employment opportunities within these sectors."
Good one, Kendra, now check out the chart: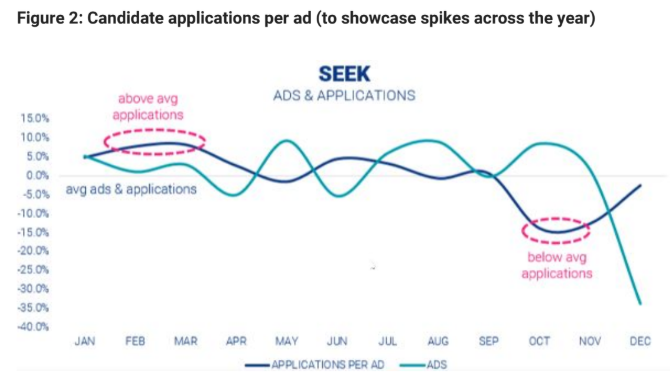 Fricken ouch.
Latest posts by David Llewellyn-Smith (see all)