Last year, Prime Minister Scott Morrison appointed himself as minister for the public service and announced that he would continue to take an axe through the public service and reduce red tape:
Scott Morrison is poised to put an axe through the public service today with plans to dramatically cut the number of government departments…

The Australian, which flagged the changes in July, understands that several more super-departments will be created in a move to dramatically cut bureaucratic red tape.
At the same time as Scott Morrison is taking an axe through the public service, spending on consultants and contractors is surging, as reported in The AFR last year:
[Commonwealth Auditor-General Grant] Hehir's original report… showed the government had entered into contracts worth $47.4 billion in the 2017 financial year alone…

Separate data revealed by the Financial Review last year showed the big four firms earned $1.7 billion from the federal government between 2012-13 and 2016-17. During this time, the big four have also emerged as major political donors…

About 15,000 job cuts – bringing the federal public service workforce to its lowest levels since the Howard government – coincided with more than $500 million in spending on consultancy contracts established because of "need for specialised or professional skills" in the period.
Now, another report has emerged on the rapid rise in outsourced IT contracts by the federal government:
The federal government's outlay on IT contractors likely surpassed $1 billion last year, with new data revealing some agencies have more than doubled their spending on external tech labour since 2014-15.

Around 35 – or a third – of the Commonwealth's non-corporate and corporate agencies have disclosed their latest expenditure on IT contractors in answers to question on notice from recent budget estimates.

The result is one of the most comprehensive snapshots of IT outsourcing in the Australian Public Service since the government's annual IT expenditure benchmark report was scrapped in 2017…

The new data, which has been compiled by iTnews, reveals that the 35 agencies spent just over $862 million on IT contractors over the course of the 2018-19 financial year, up from $636 million in 2017-18 and $583.5 million in 2016-17.

But the 2018-19 figure – which represents a $226 million year-on-year increase – does not include spending at two-thirds of Commonwealth agencies, including service delivery juggernauts, Services Australia and the Australian Taxation Office…

When taking into account the remaining agencies, IT contractor cost were almost certainly above $1 billion across the Commonwealth last year.
This outsourcing of roles helps to explain the loss of independence and the politicisation of the public service. Policy development and implementation has effectively been outsourced to consultants, often to support a pre-conceived political agenda.
Rather than cracking down on the insecure 'gig economy', the federal government has become a key player.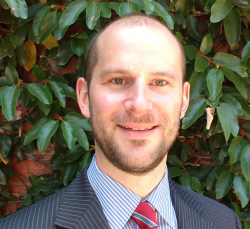 Latest posts by Unconventional Economist
(see all)