The September quarter national accounts revealed that real retail sales had recorded their first annual decline since the early-1990s recession: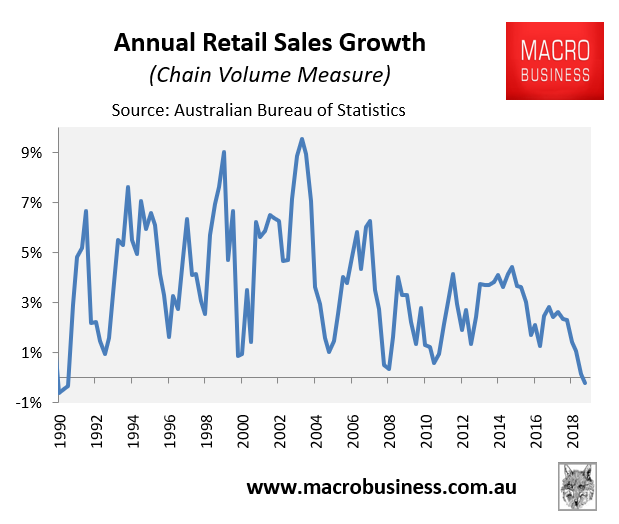 Annual household consumption spending growth also slowed to only 1.2% – the lowest level since the Global Financial Crisis: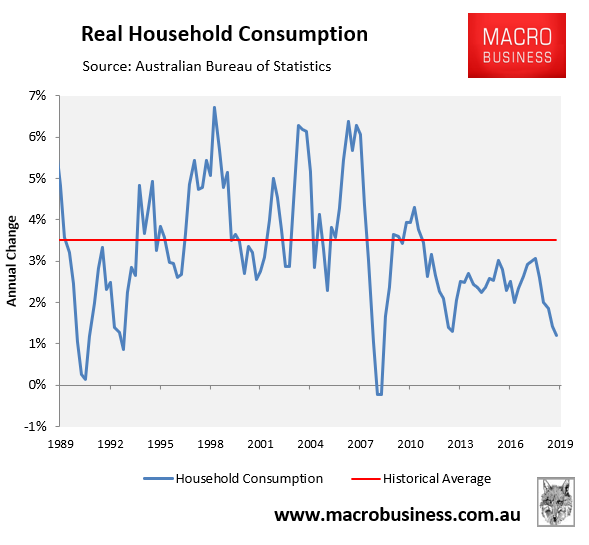 Whereas the private sector officially entered recession, with the economy operating on public sector life support: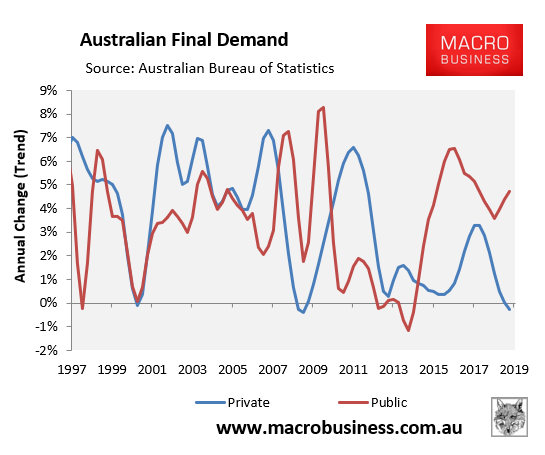 Not surprisingly, retail closures are piling up, with 161 'bricks-and-mortar' stores already shuttering in 2020:
The brutal 2020 retail bloodbath has well and truly begun, with 161 popular Australian bricks-and-mortar stores already earmarked for closure just one fortnight into the new year.

It started early on January 7 when it was revealed department store Harris Scarfe was set to shut 21 stores across five states over the course of just one month after the retailer was placed in receivership in December.

Just days later, McWilliam's Wines – the country's sixth-largest wine company that has been run by the same family for more than 140 years – announced it had also appointed voluntary administrators.

Then it was popular video game chain EB Games' turn, with the business confirming it was closing at least 19 stores across the country within weeks, while fashion chain Bardot is also planning to shutter 58 stores across the nation by March.

This week, it also emerged Curious Planet – the educational retailer previously known as Australian Geographic, which is owned by parent company Co-op Bookshop – would pull 63 stores across Australia after failing to find a buyer for the brand.

And just yesterday news broke Jeanswest had entered voluntary administration, leaving 988 jobs at 146 stores in doubt and with KPMG blaming "current tough market conditions and pressure from online competition".

According to Queensland University of Technology retail expert Dr Gary Mortimer, it has been a shocking start to the new decade – and the crisis is far from over.

"It has been a nightmare, and I think we'll see this continue to happen over the next month," he said.

"There would have been retailers out there hoping and banking on a strong Christmas, but unfortunately, I don't think that has happened.
There are a number of factors driving the retail apocalypse.
Australian households have received no real income gains for seven years: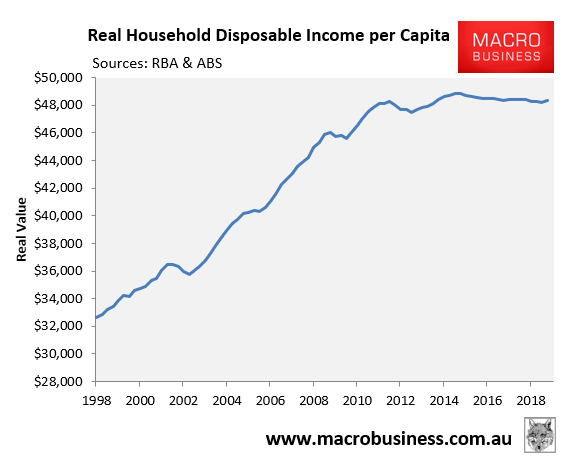 They are also carrying one of the highest debt loads in the world: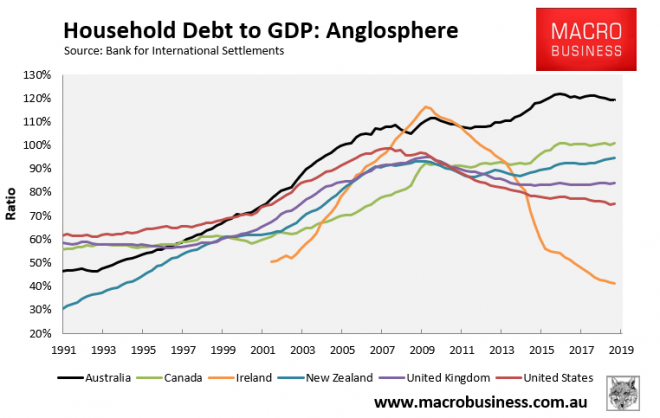 In the absence of income growth, alongside gargantuan household debt, there is little capacity for Australian households to continue increasing their spending, despite interest rate cuts and rising house prices.
Instead, Australian households are instead dis-leveraging and paying-down debt: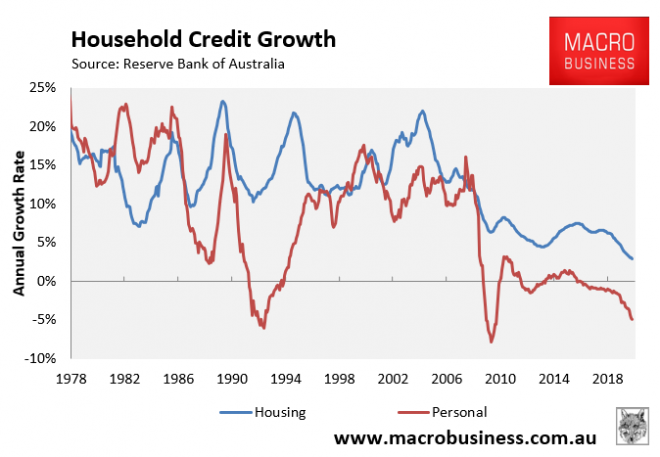 And mortgage equity injection is also the highest in living memory: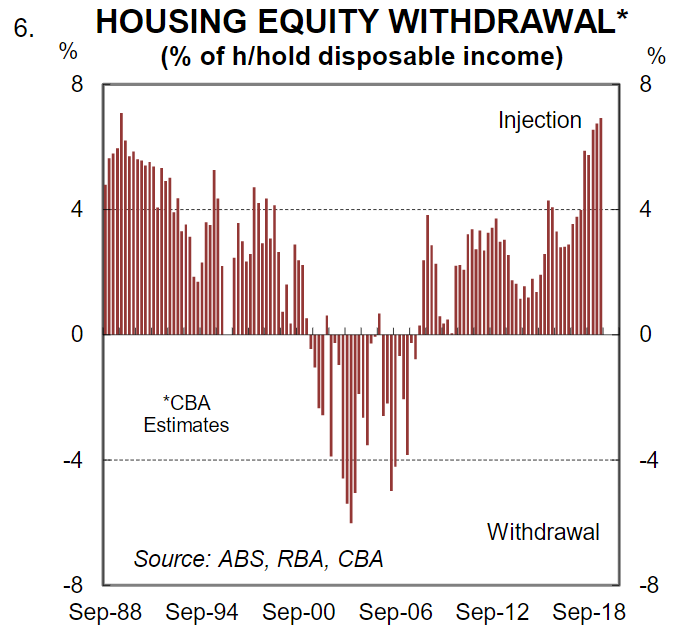 Consumers have also shifted their retail purchases away from bricks-and-mortar to online and digital platforms.
Thus, expect many more bricks-and-mortar retail closures in 2020 as consumer weakness converges with changing consumer buying habits.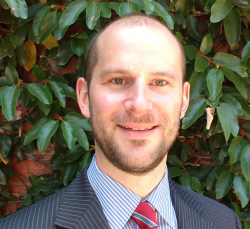 Latest posts by Leith van Onselen
(see all)