Last month, the NSW Department of Planning, Industry & Environment updated its population projections for Sydney, with the city's population revised upwards by 240,000: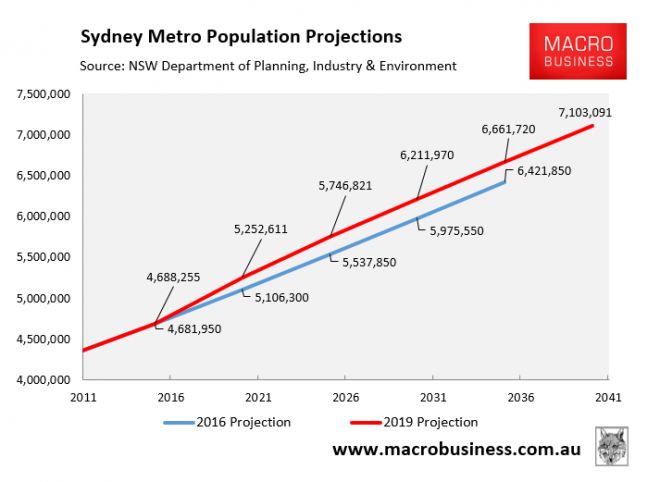 As shown above, Sydney's population is projected to increase by 2 million people in the 22 years to 2041 – equivalent to adding a Perth or around five Canberra's.
This massive population growth threatens to derail Sydney's train system, according to a new Government report marked "Cabinet-in-confidence":
Decades-old trains, passenger crowding, forecasts of a $1.3 billion maintenance backlog and a surge in demand for services will heap pressure on Sydney's already stretched rail network as the city balloons to 6 million people over the next decade, an internal government report reveals.

The report, marked "Cabinet in confidence" and completed in September, underscores the need for the state government to inject even more funding into the backbone of the public transport system as an extra 1.4 million people are forecast to call the city home by 2031…

Sydney Trains is being forced to squeeze more out of its trains by running them for longer periods of the day to cope with a surge in demand from commuters…

"Due to the significant growth planned for time-tabled passenger rail services, it is anticipated the levels of wear and tear on infrastructure will increase proportionally," the report says.
Of course, it's not only Sydney's train system that is under pressure. Infrastructure Australia's projections show that all measures of liveability – traffic congestion, commute times, access to jobs, schools, hospitals and open space – will worsen as Sydney's population explodes, irrespective of how it builds out: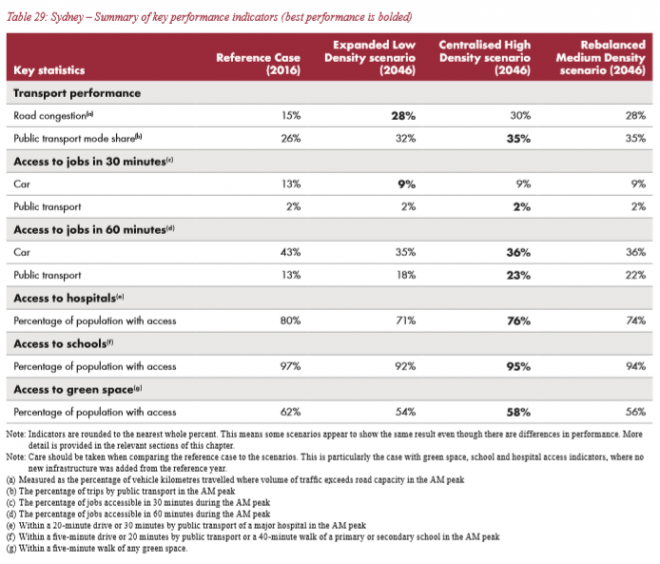 Sydneysiders will also be shoehorned into high-rise apartments: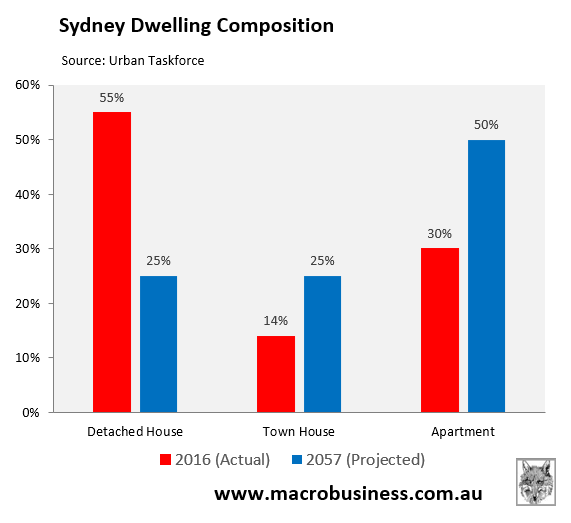 And there will obviously be chronic water shortages in trying to nourish millions more residents.
Seriously, who voted for this?
Cut immigration now: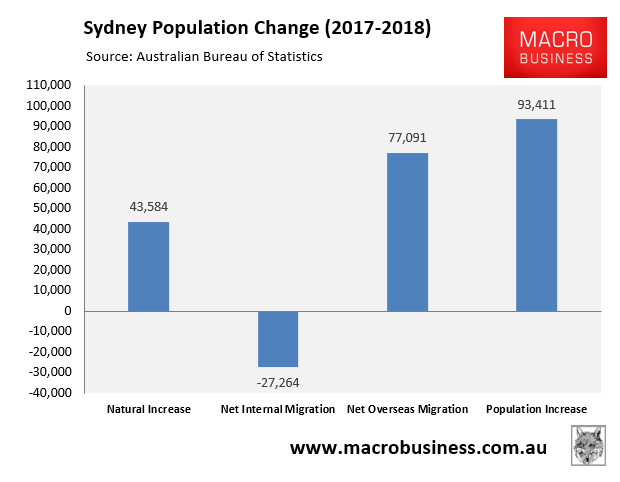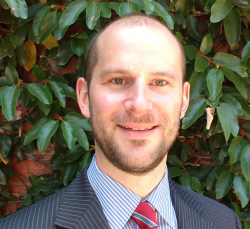 Latest posts by Unconventional Economist
(see all)