The traditional Gallup International End of Year survey conducted in countries all over the world shows Australians are amongst the least optimistic about 2020 of anyone: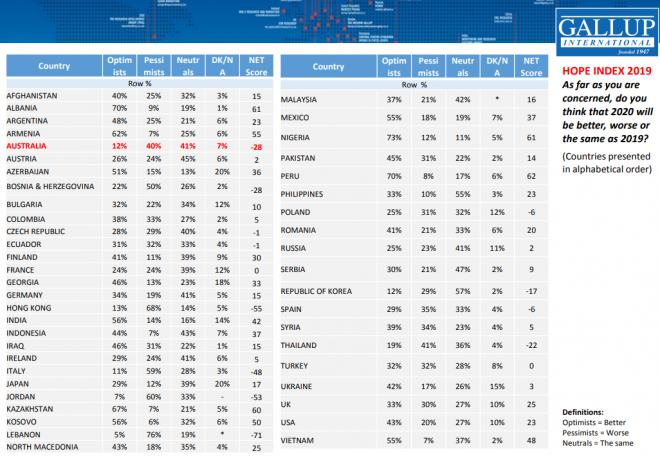 As shown above, only 12% of Australians are optimistic about 2020, versus 40% that are pessimistic. In fact, the only OECD nation that is more net pessimistic than Australia is Italy.
There are 1078 words left in this subscriber-only article.