The Courier-Mail has released a report claiming that 1200 Australians have died while waiting for National Disability Insurance Scheme (NDIS) support, bogged down in bureaucracy:
MORE than 1200 Australians have died while waiting for an NDIS package in just three years – tragically including 65 children…

The shocking number of deaths occurred as families waited four months on average for National Disability Insurance Scheme support last year…

The Courier-Mail put ­questions to Minister for the NDIS Stuart Robert and the ­National Disability Insurance Agency on Monday about the wait times and number of Australians who had died waiting for support. Mr Robert, the Member for Fadden in south-east Queensland, did not respond…

People with Disability Australia chief executive Jeff Smith said that the wait times were "unacceptable", but "not surprising".

"For a long time, we've had significant delays in the system. It's an issue we've been raising since the NDIS started," he said.

The NDIA needed more staff and further training to tackle the delays, which were "across the board" in NDIS plan approvals, finalisation and reviews if they weren't working, Mr Smith said.
Over many years, MB has warned that the enormous pot of money on offer under the $22 billion a year NDIS would spawn a whole range of middle-men, administrators and providers seeking to cash in, leading to significant waste and reducing the amount of funds available for recipients.
Indeed, we recently learned that the National Disability Insurance Agency (NDIA) had overseen a three-fold spending increase on contractors, recruiters and lawyers:
Analysis of individual contracts worth more than $100,000 reveals the ballooning cost burden for taxpayers, with the NDIA engaging private companies to provide staff, call centres, legal, media and writing skills advice, training and security.

Spending for temporary staffing and recruitment support dramatically rose in the past financial year, constituting 49 per cent of the total spending on major contracts, with costs increasing for call centres and legal services…
The NDIS has been a boon for middle-men with their fingers in the honeypot. Time wasted on bureaucratic processes has ballooned with private middle-men creaming it and less money trickling down to needy recipients.
We have witnessed similar waste with the private VET industry, private childcare, and the Rudd Government's Pink Batts Scheme.
History doesn't repeat but it sure does rhyme.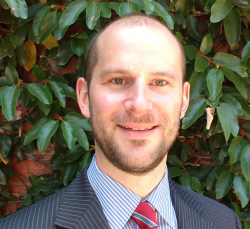 Latest posts by Leith van Onselen
(see all)