The AFR reported that Melbourne's population is projected to overtake Sydney's population by 2026:
Higher growth is being driven by rising birth rates, strong international migration and people moving from interstate and regional hubs, pushing Melbourne's and Sydney's populations to about 6 million by mid-2026.

But Melbourne's population will pass Sydney's by the end of that year and the gap is expected to continue widening, according to Mark McCrindle, of McCrindle Research.

Melbourne's population, which is expected to become home for 75 per cent of Victorians, is estimated to grow 28 per cent faster than Sydney over the next six years, according to the latest estimates…

"It is not luck that Melbourne was voted the most liveable city for seven years in the past decade," said Mr McCrindle.

"The biggest population creates a gravitational pull that will begin to attract more global organisations, big events and the head offices of national and regional institutions. New institutions will also be drawn by being located in the nation's largest city."
The only reason why Sydney is currently Australia's biggest city is because the official boundaries used to draw the city limits are bogus.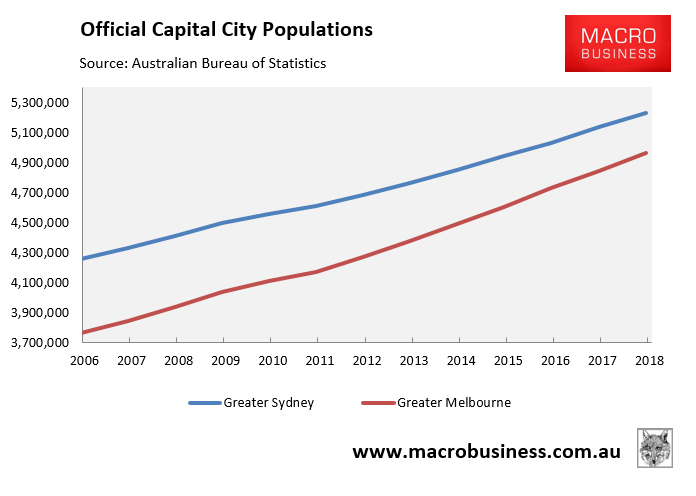 Advertisement
The official definition of Greater Sydney stretches all the way to Lake Macquarie, about 120 kilometres north of the CBD. Accordingly, Sydney's population is bolstered by the inclusion of the heavily populated NSW Central Coast, which ranks as Australia's 9th largest "significant urban area" in its own right, according to the ABS.
By contrast Melbourne's official definition excludes adjacent Geelong, which is closer to Melbourne's CBD than the central coast hub of Gosford is to downtown Sydney.
If the Central Coast was excluded from Greater Sydney's population, it falls to 4,888,235 as at 2018, which is below Melbourne's 4,963,349:
Advertisement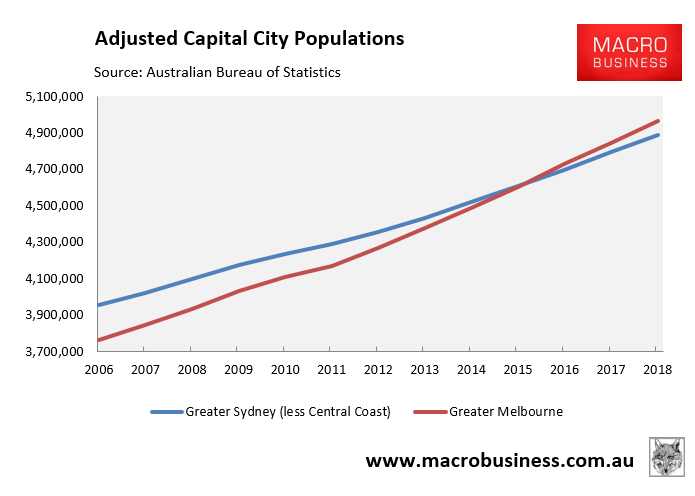 Alternatively, if Greater Melbourne's population was to include Greater Geelong, its population would rise to 5,265,170, which is above Greater Sydney's 5,230,330 as at 2018: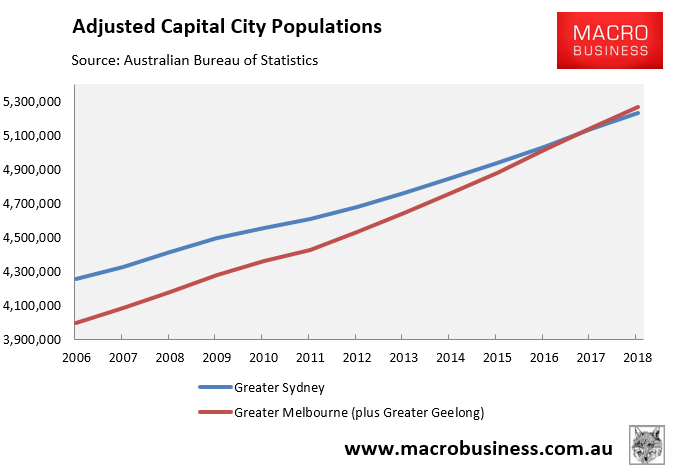 Advertisement
Thus, an apples-to-apples comparison reveals that Melbourne's population is already larger than Sydney's.
Not that any of this matters in the slightest. Both cities are experiencing excessive immigration-fuelled population growth, which is choking infrastructure, housing, water supplies and living standards: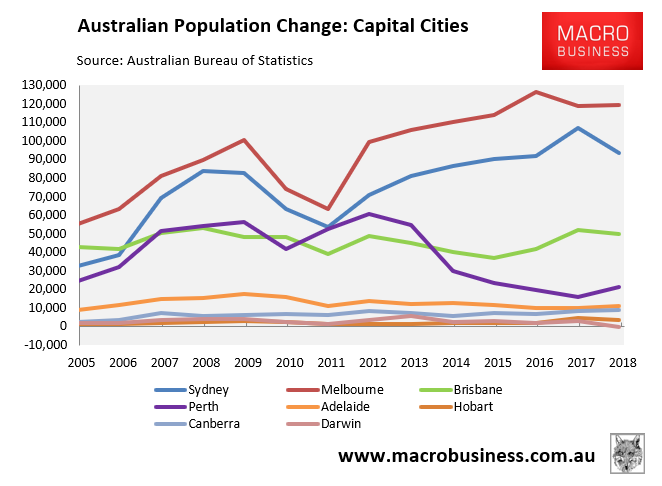 Advertisement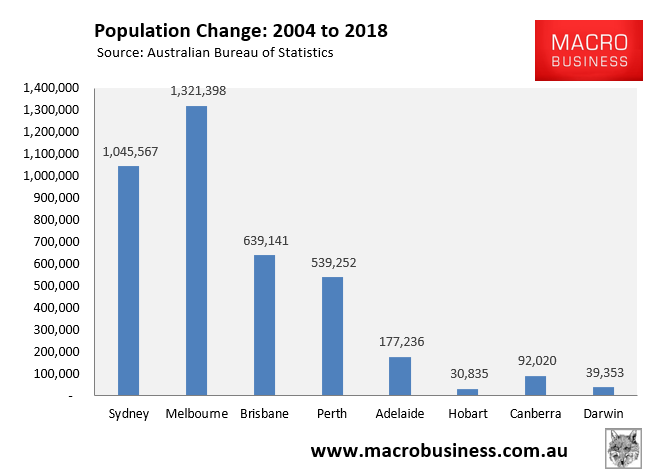 Both cities' populations are also projected to roughly double again to around 10 million people over the next half century on the back of endless mass immigration: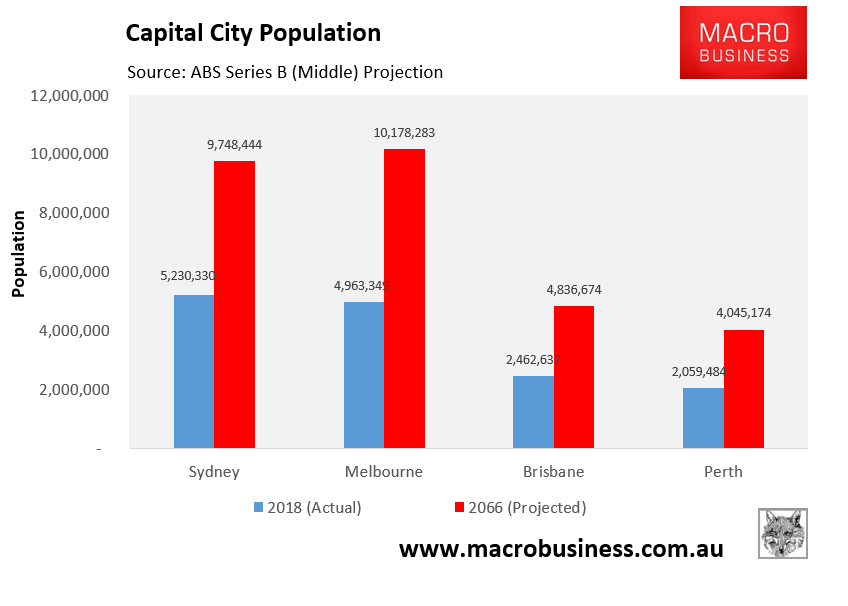 Advertisement
It's a dystopian disaster in the making.