See the latest Australian dollar analysis here: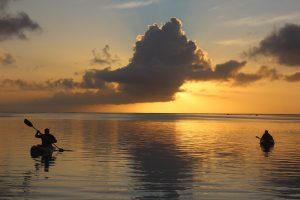 Asian stocks have found some resilience going into the end of the week after the late rally on Wall Street overnight saw a moderation of fear that has encapsulated markets over the Chinese coronavirus. Yen and gold buying has moderated while trading in offshore Yuan has also tempered slightly. Oil prices are likely to fall further as Japan bans travel to China and pilots in the US effectively ban travel from the continental US to the Middle Kingdom.
The Hang Seng Index has been able to stave off another selloff, lifting ever so slightly going into the close, currently up 0.2% to 26507 points, still keeping prices somewhere near the December level, wiping out all of the Xmas rally: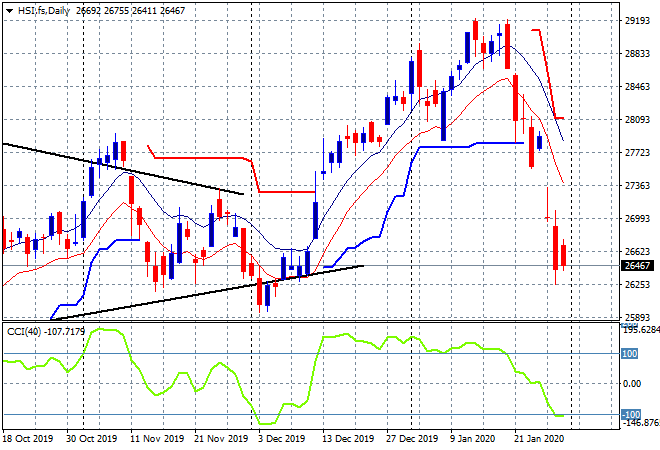 Japanese share markets rebounded despite some poor economic releases locally, with a selloff in Yen helping along, as the Nikkei 225 closed 1% higher to 23212 points, but still keeping it near its October lows. The USDJPY pair has put on a nice swing since the close of Wall Street overnight, now just back above the 109 handle going into the City open but looking unlikely to finish the week with a new session high: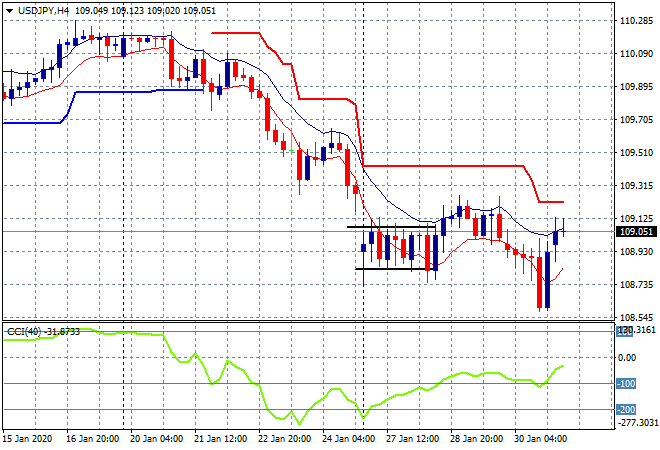 The ASX200 is putting in a scratch session to finish the week, closing only 0.1% higher to 7016 points. The Australian dollar should have helped here by continuing its own deflation into the low 67's against USD, still in a dominant downtrend going into the RBA meeting: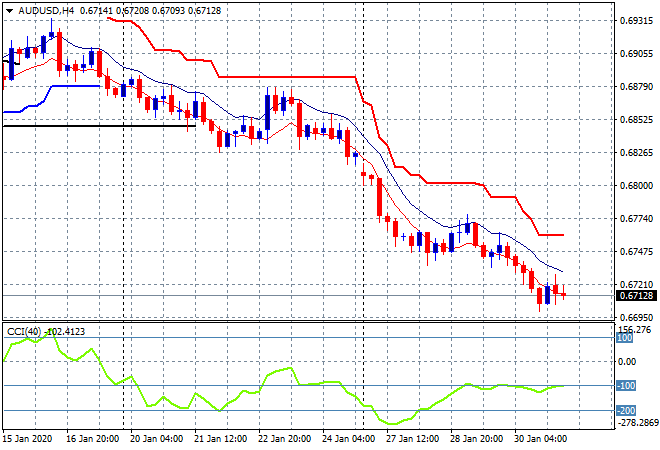 Eurostoxx futures are up to claw back the pre-Wall Street losses, but the S&P futures are steady as the four hourly chart of the S&P500 shows the market nearly ready to have a crack at the 3300 point level: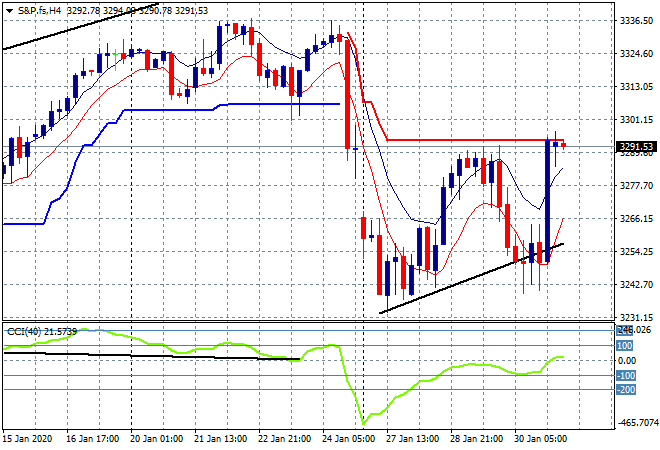 The economic calendar finsihes the week with three inmportant releases, namely EZ wide CPI, Canadian GDP and US core personal expenditure for December. Stay safe and have a great weekend!
Latest posts by Chris Becker (see all)