After yesterday's ABS job vacancies data for the November quarter revealed a slight uptick: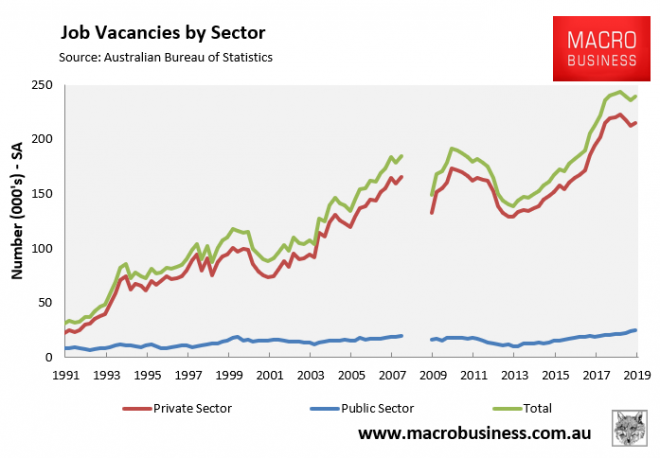 CommSec's perma-bull chief economist, Craig James, was quick to put lipstick on a pig:
Commsec's Craig James said: "There are jobs to be had, especially, it seems in the public sector. And the surge in online sales has boosted jobs in wholesale trade to seven-year highs.

"Combined with other data out today showing a sharp lift in building approvals, it is clear that there are economic green shoots to be found.

"The hope is that higher population growth, more new building of homes and economic and social infrastructure will continue to create job opportunities. In turn, the hope is that a tighter job market will drive wages and prices higher."
How will higher population growth, which unambiguously raises labour supply more than it lifts demand, result in a "tighter job market" and "drive wages and prices higher"? It will have the opposite effect, as we have experienced over the past decade.
Moreover, the more timely job ads data from ANZ, released on Tuesday, shows a sharp deterioration: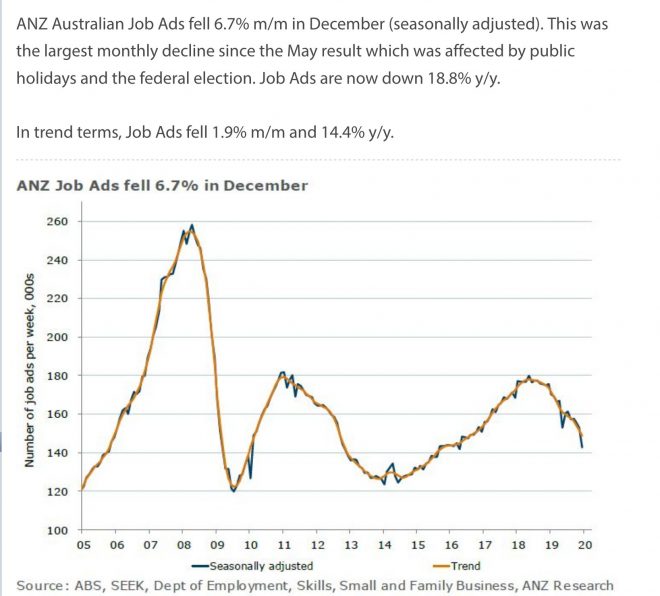 Callam Pickering, economist at Indeed, was quick to hose any bullishness, showing that there are now three unemployed Australians for every job vacancy:
Job vacancies increased 1.6% over the quarter, just offsetting the same-sized decline last quarter. It leaves Australia's labour market in a worse position than just 12 months ago, with Pickering noting "clear risks surrounding Australia's labour market and unemployment rate".

"The number of unemployed people per job vacancy remained at 3 in November… up from 2.8 people a year ago. Include the underemployed and that number jumps to 7.8 people," he said.

"Australia's unemployed face a very simple equation: Australia isn't creating enough jobs. And when it does, it doesn't create enough full-time opportunities."
In other words, Australia's labour market remains way oversupplied and wage growth will remain in the gutter.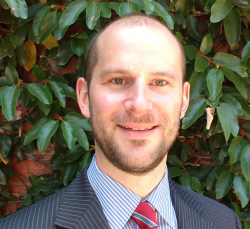 Latest posts by Leith van Onselen
(see all)