Via FTAlphaville:
While fears over coronavirus continue to spread in China (and just now, in Taiwan), there's news of another ailment watchers of the People's Republic have been concerned about for the past decade: corporate debt.

Via a press release from real estate developer China Evergrande:

The Board is pleased to announce that on 21 January 2020, the Issuer, Hengda Real Estate, Tianji Holding and the Subsidiary Guarantors entered into the Purchase Agreement with, among others, Credit Suisse, UBS, BofA Securities and TF International in connection with the issue of (i) US$2,000 million 11.5% senior notes due 2022 and (ii) US$2,000 million 12.0% senior notes due 2023.

The $4bn bond issue follows a $2bn dollar-bond raise from the developer last week at the same rates, from Caixin Global:

Chinese property giant Evergrande Group is paying as much as 12 per cent in its latest overseas bond issuance to raise $2 billion for debt repayment.

Hong Kong-listed Evergrande said in a filing that it would issue $1 billion of dollar-dominated three-year bonds with an 11.5 per cent yield and $1 billion of four-year bond at 12 per cent. Funds from the offering will be mainly used to repay debt and supplement operating capital, Evergrande said.

The company's costs for bond borrowing are rising. A company financial report showed that in the first half of 2019, Evergrande's average bond cost was 8.62%, up 0.7 of a percentage point from the same period a year ago.

Evergrande is under pressure from its debt overhang amid a cooling market and heavy investments in electric cars. At the end of June 2019, the company's debt-to-assets ratio was 152 per cent, higher than that of most industry counterparts. The company had outstanding debts of 813.2 billion yuan ($118 billion) as of June 30, with 37.5 billion yuan to be repaid in one year.

Evergrande, for the uninitiated, is China's largest real estate developer by enterprise value. Towering at $150bn, according to S&P Global Market Intelligence, Evergrande's EV is almost double China Vanke's, the next largest real estate developer in the People's Republic.

Bar the excellent details from Caixin, there's a few extra things to point out about these two rounds of fresh financing.

First is the yield on offer and how it compares to Evergrande's own income from its investment properties.

On June 30 2019, Evergrande had $23bn (162bn RMB) of investment properties on its balance sheet, but these units only generated $120m (0.82bn RMB) of revenue in the first half of the year. Annualised to $240m, that's a yield of just over 1 per cent.

We know that Chinese property buyers expected the value of their investments to continually increase, and for Evergrande it was no different, as fair value gains on these assets totalled $140m (1bn RMB), or $280m annualised, in the first half of 2019. Yet we can't help but feel that a real estate company financing assets with a yield of 1 per cent with 11.5 – 12 per cent debt is at, the very least, a little worrying.

Investors don't seem that concerned, fund managers made up around two-thirds of the order book for each of the $1bn bonds last week, according to Bloomberg.

For our second point, we're going to put this financing in a global context. Evergrande had a trailing 12 month total interest cost of $8.7bn according to Bloomberg data.

If that sounds like a lot, it's because it is. That's higher than AT&T, with its $191bn debt load and interest expense of $8.6bn, and larger than SoftBank's debt costs, which were $5.6bn.

In fact, excluding financials, Evergrande had the largest total interest expense of any listed company on the planet, according to our use of Bloomberg's global equity screening tool (we did note some inconsistencies in the data, so do let us know if we missed a name):

Even including financials, Evergrande had larger interests costs than established banks such as Nomura, Danske Bank and Commerzbank.

Concerns over Evergrande's debt load are not new. Since as early as 2017, many have pointed out that the business' balance sheet seems to be over-extended, and the music hasn't stopped yet for it, or the other real estate developers.

Yet with Chinese corporate defaults rising to a record high of $18.6bn in 2019, and economic growth continuing to stutter, it seems the beat in the People's Republic might begin to slow to a languid groove.
These big developers are really policy builders. They'll all fall over when the model ends.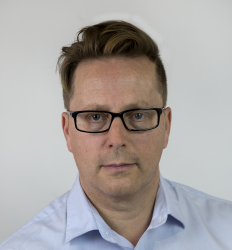 Latest posts by David Llewellyn-Smith
(see all)