Indians are destined to become Australia's largest migrant group, dominating citizenship applications in 2019:
Indian migrants are driving a surge in citizenship as a record 211,723 people won the right to call Australia home in 2019, a 120 per cent increase on the previous year.

India emerged as the top source of Australian citizenship, for the sixth consecutive year, ahead of Britain and China.

More than 28,470 Indian-born migrants pledged allegiance to Australia in 2018-19…

The avalanche of citizenship applications from India also corres­ponded with a strong rise in the number of people acquiring permanent residency under the skilled migration program…

Australia's Indian diaspora is fast becoming the new face of the country's migration story in 2020. Indians are now the third-largest migrant­ group in Australia and are on track to overtake Britons and Chinese…

Australia's Indian-born popul­a­tion expanded at 10.7 per cent a year on average between 2006 and 2016. Indian-born migrants topped the list of visa recipients by country under the annual permanent immigration program, and the number of Indian­-born mig­rants obtaining Australian citizenship in 2018-19 soared by 60 per cent, compared with 2017-18. In 2019, the largest source of migrants to Australia were from India, with 33,611 places under the country's permanent migration program going to Indian citizens.
According to the Australian Bureau of Statistic's (ABS) latest Personal Income of Migrants survey for 2016-17, 'skilled' migrants from India are fairly low paid (but earn more than Chinese, Koreans and Nepalese), earning a median income of just $56,539 in 2016-17: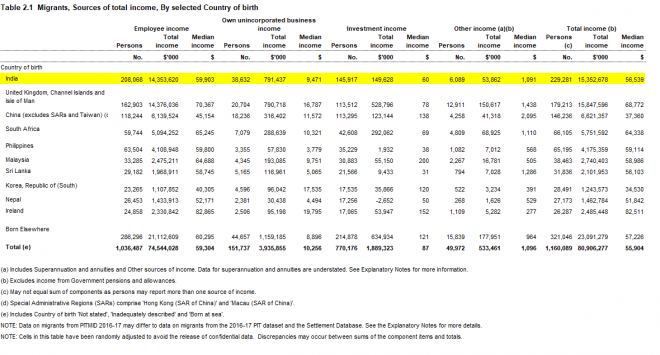 Thus, the pivot to Indians (along with Chinese) migrants is likely adding to Australia's chronic low wage growth.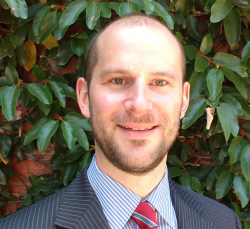 Latest posts by Unconventional Economist
(see all)