Because ScoMo still has no idea what is he doing regarding bushfires, via The Australian:
Scott Morrison is preparing to unvei­l new funding and recovery measures in response to calls to fast-track financial and logistical support for small businesses, tourism­ operators and key regiona­l industries ravaged by the bushfire disaster.

The Prime Minister, who will announce a $50m package on Wednesday for additional food vouchers, support services and financia­l counselling, spoke with more than 70 business representatives in Canberra on Tuesday to discuss further stimulus options.

Business leaders pressed Mr Morrison to accelerate a small-business package, which would ­include immediate cashflow measures and financial relief, grants and interest-free loans to help rebuild local economies.
Jeez, bud, could you make any smaller?
And this won't make anybody happy, either, via The Guardian:
The prime minister says he is focused on "practical" measures to address the effects of climate change in Australia rather than bolstering emission reduction targets.

As the government faces internal pressure to do more on climate change policy, Scott Morrison said Australia was already "carrying its weight" in terms of its global emission reduction efforts and transition to renewables but more needed to be done on "resilience and adaptation".

"I have set out what I think we need to do in terms of the future and that has been very much ensuring that we continue to meet and beat the emission reduction targets that we have set," he said.

"I think more significantly that resilience and adaptation need an even greater focus."
In short, do nothing about emissions.
Or this, at News:
Farmers who have been devastated by Australia's ongoing bushfire situation need help and they need it now.

That means the cost of things like meat, vegetables and milk are about to skyrocket.

Prime Minister Scott Morrisons told reporters today that "whether it's for milk or anything else like that, that will be assessed in the days and weeks ahead".

But his Agriculture Minister, Bridget McKenzie, was in no mood to sugar coat the situation for the public. It's going to cost you, she said.

"Yes, farmers are doing it tough," she told reporters.
Don't worry, the RBA will "look through it".
Meanwhile, the out of control narrative is racing ahead, via Bloomie:
Once was bad enough, but smoke from Australia's devastating bushfires is set to return to the country to complete a round-the-world trip that has seen it impact on air quality as far away as South America.

By Jan. 8, the smoke had made its way halfway around the world and will make at least one full circuit, according to scientists at NASA, citing satellite tracking data. New Zealand experienced severe air quality issues, while hazy skies and colorful sunsets and sunrises were seen in parts of Chile and Argentina.

"The fires in Australia are not just causing devastation locally," NASA said in a media release. "The unprecedented conditions that include searing heat combined with historic dryness, have led to the formation of an unusually large number of pyrocumulonimbus events."

A fleet of NASA satellites 🛰️ working together has been analyzing the aerosols and smoke from the massive fires burning in Australia.https://t.co/93geNvCBnU pic.twitter.com/ZedZ199lvJ

— NASA Goddard (@NASAGoddard) January 9, 2020
More via SBS:
A player has been forced to retire from an Australian Open qualifying match as a result of thick smoke blanketing Melbourne.

Slovenian Dalila Jakupovic was leading her round one Open qualifying match against Switzerland's Stefanie Voegele when she collapsed to her knees with a coughing fit on Tuesday afternoon.

Ranked world number 180, Jakupovic was a set up and one point away from a tiebreak in the second set when she suffered the breathing difficulties and subsequently withdrew from the match.
More still, at News:
AFL clubs could be forced to move their scheduled training sessions indoors tomorrow to protect players from Melbourne's "hazardous" air.

Smoke haze from the East Gippsland and New South Wales bushfires has engulfed Melbourne and conditions are expected to worsen tomorrow.

It means clubs will consider keeping players indoors instead of having their customary two or three-hour outdoor main midweek training sessions.
Even allies are turning, at Domain:
Australia's bushfire crisis has prompted a blunt warning from Science Minister Karen Andrews to those she says are wasting time arguing about whether climate change is real.

Ms Andrews will convene a roundtable meeting of top scientists on Wednesday to kickstart work in response to the "devastating and surprising" bushfires this summer.

"Every second we spend discussing if climate change is real is a second we don't spend addressing these issues. Let's move on and get over this," she told the Sydney Morning Herald and The Age.
Tell ScoMo not us. And another, also Domain:
James Murdoch has accused his family's global media empire of promoting climate denialism in a stunning attack on News Corporation's climate coverage.

The comments represent a rare public dispute among members of the Murdoch family about News Corp's editorial direction.

They come as the bushfire crisis ravaging Australia has focussed attention on the climate coverage in News Corp mastheads such as The Australian, The Daily Telegraph and the Herald Sun.
At the AFR:
The states are withholding support for Prime Minister Scott Morrison's proposed royal commission into bushfires and oppose him expanding the Commonwealth's constitutional powers to deploy Defence Force personnel to natural disasters without premiers' consent.

Tensions are emerging between Canberra and the states over a planned national inquiry's degree of emphasis on climate change and potential scrutiny of state government management of fuel loads and hazard reduction burns.

As Victoria trumped the federal government to initiate an inquiry into the state's fires, Mr Morrison said a federal commission would need to face the reality that "longer, hotter, drier" summers meant practical climate resilience and adaptation needed "even greater focus".
I could go on but that gives you a good snapshot.
ScoMo can't catch up. The die is cast for his party after thirty years of irrational responses to climate change. ScoMo himself is Mr Coal and Mr Hawaii. To be honest, he is not even trying to catch up. He's right and in his heart he knows it.
If I were a Coalition backbencher I would pray for rain.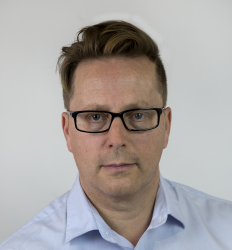 Latest posts by David Llewellyn-Smith
(see all)