With each passing day, ScoMo climate change ineptitude burns brighter. He will no doubt be reassuring colleagues that it is all in hand, as the closed loop of politics does its thing. He's wrong.
This is a catastrophic political moment. A tipping point has passed. ScoMo is on the wrong side of it.  Indeed, he is carrying thirty years of baggage into it. It will brand him permanently.
His only political answer is to go hard and go early on change. This does not necessarily mean an embrace of climate change and emissions abatement. That would look phony anyway.
The alternative path is to beef up a discussion on resilience and adaptation. Both are sellable concepts. They also offer a way of bridging the two sides of the debate. ScoMo can mumble about all the good things he's doing in the cities while winking at the QLD coalies.
But he's way behind on this too and getting further behind. He has no policy ballast with which to act. The Coaltion has literally wasted thirty years doing nothing but deny.
ScoMo has mooted a royal commission as the first stepping stone to creating policy momentum. Even in normal circumstances this would be a bad idea, risking losing control of the narrative a'la Hayne Royal Commssion.
Today it risks being catastrophic. A royal commission will be a drawn out affair, unable to report for a year at best. Implementation of any recommendations will take longer still.
In political terms, this is far too long to turn the Coalition towards addressing climate change. It will look like what it is: dissembling. Moreover, it wastes the crisis of the bushfires itself.
A much better idea for ScoMo is to commission a new report from the bureacracy, perhaps PM&C. The template is John Howard's Shergold Report into Emissions Trading, which was produced in under five months including a Christmas break, enabling Howard to go into the 2007 election with a climate change policy.
Likewise, ScoMo should commission a report into resilience and adaptation to climate change on a timeline that makes it public a month before the May Budget this year.
What's the rush? Aside from the obvious political neutralisation it is a great opportunity to reverse the Government's other major blunder without appearing to be at fault. As the economy struggles on at stall speed, with no lift in sight, the fiscal surplus must be abandoned.
If he prepares the ground for it now, ScoMo can bring these two political and policy imperatives together in a big climate change adaptation stimulus package announced in the May Budget.
And when I say big, I mean BIG. $30bn over three years would add half a percent of GDP per year. It's not hard to dream up where the dough could be invested. This will give domestic demand the boost that it needs to support the private sector deleveraging that is underway and entrenching.
In short, ScoMo has two choices. He can burn along with the bush or he can use the crisis to reset the political and policy agenda in a way that might save his prime ministership.
I put the chances of it happening at no more than one in four.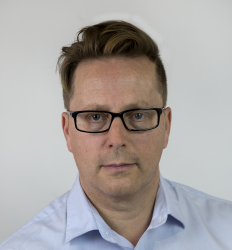 Latest posts by David Llewellyn-Smith
(see all)