Says two year old index. Via CBA's consumer intentions survey:
Home Buying Spending Intentions

Home buying intentions moved higher again in December and now sit at a record high
HSI readings indicate that the pick up in dwelling prices in H2 2019 may continue into H1 2020
The turn in the HSI is also a sign that the economic drag from falling residential construction may be nearing an end

Retail Spending Intentions

Retail spending intentions are fluctuating from month to month around an essentially flat trend
This flat trend remains a disappointing outcome relative to the stimulus applied via interest rate cuts, tax rebates and the turn up in dwelling prices
The zig-zag pattern indicates that the "Black Friday" event shifted spending from December into November without necessarily boosting spending over all

Motor Vehicles Spending Intentions

Buying intentions for motor vehicles remain soft overall
But the slow improvement evident in recent months accelerated sharply on the latest readings
This outcome is significant because Reserve Bank of Australia (RBA) research has revealed that the form of spending most sensitive to changes in wealth is motor vehicles

Entertainment Spending Intentions

Entertainment spending intentions are improving at a respectable pace
This trend follows our earlier analysis about a rising consumer preference for spending on "experiences" as opposed to spending on "stuff"

Travel Spending Intentions

Travel spending intentions continue to trend higher
The HSI readings are volatile from month to month. But the pull back in December would match up with other indicators showing the terrible bshfires are having a negative impact on travel intentions
Google trends, for example, reveals accommodation searches in fire affected areas on the north and south coast of NSW are falling away

Education Spending Intentions

As with Health & Fitness, Education spending intentions have lost a little momentum in recent months
But spending intentions remain at high levels overall

Health and Fitness Spending Intentions

Intentions to spend on health & fitness have moved lower in recent month
But the HSI for Health & Fitness spending remains comfortably in positive territory
And spending intentions are still growing more strongly than most other parts of consumer
Pretty dour overall. Let them eat houses.
Similar spin from ANZ:
Confidence continued with its forward march, gaining 0.9% last week. This takes it back to where it was in mid-December. The financial and economic sub-indices were mixed, while the 'Time to buy a household item' strengthened solidly.

Current finances gained 3.4% vis-a-vis weakness of 5.5% seen in the previous reading. In contrast, future finances declined 2.5%, reversing some of the 4.6% gain seen over the three previous surveys.
Current economic conditions gained 2.2%, while future economic conditions fell by 3%. These subindices were up 6.1% and 8.6%, respectively, in the previous reading.
'Time to buy a major household item' was up 4.7%, to its highest level since October. Four-week moving average of 'inflation expectations' was stable at 3.9%. However, the weekly reading was back above 4% after two weeks of being below.
Forward march into the pit.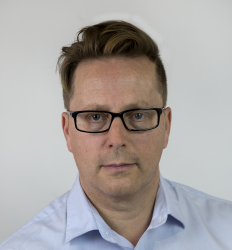 Latest posts by David Llewellyn-Smith
(see all)