Car dealerships have endured a nightmare 18 months, with new car sales collapsing to the lowest level since 2012, according to the latest data from the Federal Chamber of Automotive Industries (FCAI):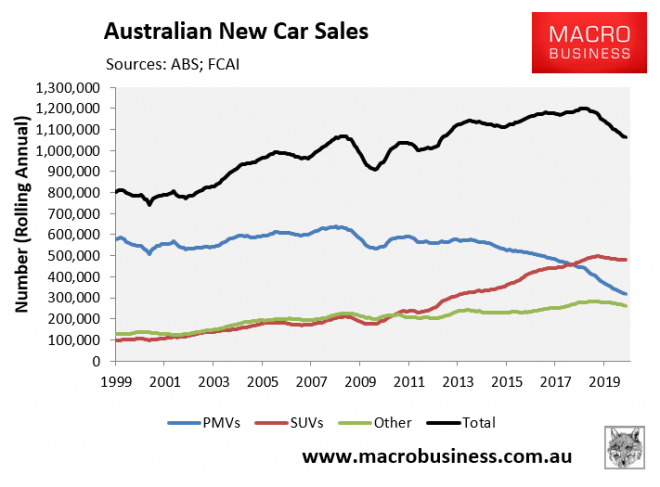 However, the hail storms that have ripped through Melbourne, Canberra, Sydney and South East Queensland over the past week could prove an unlikely saviour, with widespread damage to cars reported.
The Insurance Council of Australia has already recorded 15,000 claims – a number that is certain to grow. While some of the cars will be repaired (providing a boon to panel beaters), many will be written-off, which will stimulate the new car market.
I was caught up in Melbourne's ferocious hail storm on Sunday afternoon. Despite putting a heavy hail cover on my car as a precaution, it still managed to get dented. However, the damage paled against the types of destruction rained down on other car owners that did not take precautions (example photo below):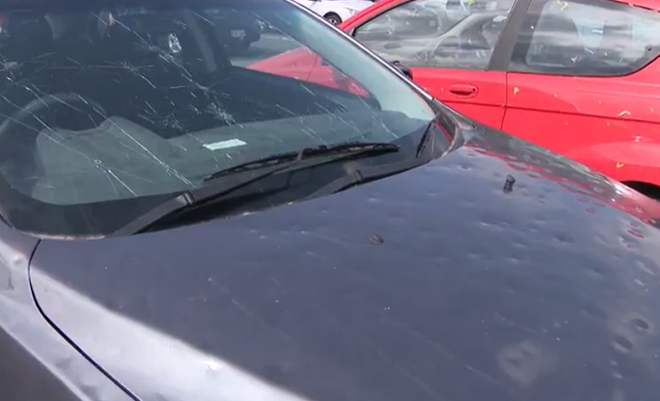 Latest posts by Leith van Onselen (see all)