Via the FT:
The German government has struck a deal with the country's coal-producing regions to phase out the use of coal power by 2038 in return for compensation and benefits worth €40bn.  Berlin will also set aside €4.35bn for utilities such as RWE, which will close some of their coal plants early.

The deal removes one of the last obstacles to a historic energy transition in Europe's largest economy.

Angela Merkel's coalition government pledged last year to switch off all coal-fired power stations but has since battled to secure political support from federal states such as North Rhine-Westphalia, Brandenburg and Saxony, where Germany's mines and power plants are concentrated.

The deal, presented by senior ministers on Thursday, means Germany will end the use of nuclear and coal power at the same time, sharply increasing the country's dependence on renewable sources of power such as wind and solar.
How is this even possible? Simple. The renewable/battery killer app is here at the utility level:

And soon the household level:

Given prices for renewable plus battery have been falling at much higher rates than 10% per annum, Germany will have plenty of time to exit coal.
Hello SmoCo.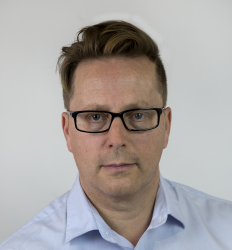 Latest posts by David Llewellyn-Smith
(see all)