Ouch. Via Chris Joye at the AFR:
In a stunning development in the debate about whether fund managers should be able to pay advisers large commissions to spruik their listed funds to punters, a leading player in the space, Paul Moore, has joined the chorus of calls demanding Treasurer Josh Frydenberg accept the Australian Securities and Investment Commission's (ASIC) advice to remove these conflicts.

"Listed and unlisted funds are the same product being sold to the same client profile and should have the same rules," says Moore, founder of PM Capital, a $2 billion equities and fixed-income fund manager that runs two listed investment companies (LICs) worth more than $500 million.

Moore says the Coalition's 2014 decision to grant LICs and listed investment trusts (LITs) a bizarre exemption from the 2012 Future of Financial Advice (FOFA) laws that ban payments from fund managers to advisers to push products is "distorting rational decision-making".

"When you have an anomaly in capital markets, it gets exploited and it only takes a few rogues to destroy the credibility of an industry where the vast majority of players are very conscious of their duties as custodians of other people's money," Moore says.

He believes all fund managers should be governed by FOFA's consumer protections, as was the case between 2012 and 2014, to ensure advisers are not corrupted by the conflict of interest that arises when they are paid real estate agent-like commissions of 1 per cent to 3 per cent to push funds to mums and dads.

"There should be no payments allowed from fund managers to the distribution system," Moore says.
Self-evident.
How about it, Josh. Or will you lose too many friends at the tennis club?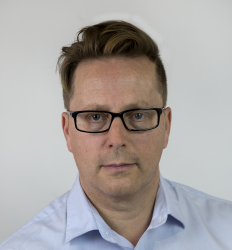 Latest posts by David Llewellyn-Smith (see all)