Yesterday's ABS labour force release for December revealed a mixed outcome for Australia's youth labour market – i.e. those aged 15 to 24 years old – with annual jobs growth falling, but unemployment and underemployment improving.
The trend headline unemployment rate fell further to 11.59% in December: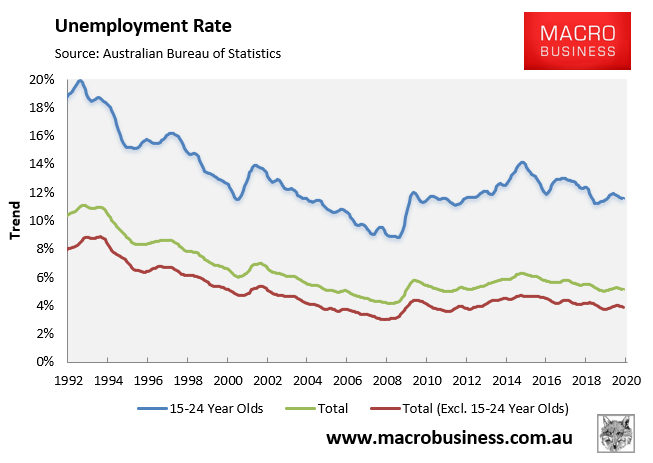 There are 1132 words left in this subscriber-only article.