Australia's flammable cladding fiasco is expected to worsen after so-called "biowood" was declared unsafe by a NSW Civil and Administrative Tribunal (NCAT) tribunal judgment:
If not overturned, the ruling over Biowood – a composite material of 70 per cent pulped wood and 23 per cent PVC – will vastly widen the scope of materials apartment and commercial building owners have to scrutinise in assessing the fire dangers of their buildings…

Building services company Roscon, which inspects buildings and advises on rectification, said the ruling could prompt reconsideration of the scope of products considered in the audits led by state governments.

"There is a multitude of products out there in the industry that are used as cladding facade product that will now come [under] scrutiny," Roscon national general manager Sahil Bhasin said…

The ruling orders Taylor Construction and Frasers to replace the Biowood attachments on the walls of the two buildings with 148 apartments, and to pay the costs of the owners' corporation that brought the case.
According to Faiyaaz Shafiq of JS Mueller & Co Lawyers, who conducted the case at NCAT, the ruling could impact "thousands and thousands more buildings all across Australia":
"This will affect thousands and thousands more buildings all across Australia"…

"We think this is the first ruling in Australia, and possibly in the world, against Biowood, and it will have consequences for so many buildings that used it, thinking of it as a safe and aesthetically pleasing cladding"…

Owners of apartments in buildings out of the six-year claims period, however, won't be able to sue developers and builders for defects; they will be compelled to undertake the replacement at their own cost.
The bill for removing flammable aluminium cladding was already estimated to be "many, many billions of dollars", so adding 'biowood' to the mess will obviously lift the repair bill further.
This is more bad news for Australia's growing army of apartment dwellers who, through no fault of their own, are being left with financially crippling repair bills, alongside apartments whose values are being decimated.
When viewed alongside the widely reported structural faults across Australia's high-rise, it is clear that the whole building industry is dysfunctional and needs a royal commission.
With Australia's population growing like a science experiment due to mass immigration, and apartments now the dominant form of new housing across Australia's major cities, the industry must be cleaned up as a matter of urgency.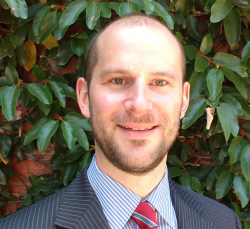 Latest posts by Unconventional Economist
(see all)