Via "Deloitte Access Economics Business Outlook Q4 2019: Cratered confidence weighs on growth":
20 January 2020:  Global growth is towards the lower end of the range seen since 2011.  That's not dramatically weak:  growth is disappointing rather than dire.  Yet the slowdown is widespread:  most of the world has felt the chill of weaker growth in the past two years.  And recovery still seems some way off.  Despite true talks, trade tensions are entrenched, and the resultant uncertainty is having an increasingly toxic impact on confidence and investment.

Equally, global growth doesn't seem likely to get too much worse.  Although leading indicators such as global trade volumes and industrial production remain poor, they've stopped worsening.  And service sectors remain healthy.  Provided global events don't throw yet another spanner into the works, that says this slowdown is close to its worst, and that it will have been relatively mild compared with some of the nastier downswings seen in decades past.  Then again, geopolitical tensions climbed in much of the world all through 2019, and there's an elevated chance – compared with history – that one or more of the landmines that are littering the landscape (such as tensions in the Middle East or those between India and Pakistan) end up being triggered some time in 2020 or 2021.

Australia has been battling the dual demons of drought and housing-related negatives, including cautious consumers and a downturn in housing construction.  But now there's a third threat:  cratered confidence among consumers and business.  Our crumbling confidence has a few causes (and this summer's bushfires don't help), but the Reserve Bank hasn't covered itself in glory as it communicates with the public.  That has left confidence worse than the economy itself, which in turn risks becoming a self-fulfilling prophecy.  Yet there are important positives too, including cuts to taxes and to interest rates, as well as a lower Australian dollar and a rebound in housing prices.  (The latter is bad news for the longer term, but it does help to steady the outlook in the near term.)

That leaves Australia locked into slow growth, but it doesn't spell the disaster that the punters are fearing.  We're on course to keep muddling through the impacts of drought, housing-related weakness, and scared consumers.  Yet the nation's growth won't lift all that much from today's decade low, and we don't expect unemployment to drop or wages to accelerate through 2020:  we'll be comfortably treading water rather than roaring into recovery.

In a world in which inflation has been playing Sleeping Beauty, there's just not enough princes around to wake it from its slumber.  Australia's private sector is in the slow lane, so there's not enough momentum in sales to hand businesses much pricing power.  And although wage gains have been a little more inflationary than you'd think at first glance – given that productivity growth has been dead as a doornail – they too are an unlikely candidate to boost consumer pricing pressures.  Finally, the recent life in import price inflation looks set to taper off by later in 2020.  That says low inflation (and its close cousin, weak wage gains) are set to linger for longer.

Interest rates are really low, and that's where they're set to stay for some time, because inflation is rather harder to generate than it used to be.  (The flipside is that jobs are easier than ever to generate.)  That means interest rates are being set at levels aimed to get inflation going again.  Here in Australia the Reserve Bank wants the Feds to pitch in to help. But, absent a bigger crisis, that doesn't look likely.  So the Reserve will cut rates twice more, partly as the economy is still weak, but mostly because inflation is so stubborn.  Yet we think the RBA will flinch from quantitative easing:  that's a big step.  And, like Hotel California, it's hard to leave.  Meantime, with the RBA still on the warpath, we see the Australian dollar remaining at the lower end of its trading range.

Commodity prices are already off their mid-2019 peaks, so Australia's much vaunted current account surplus is a bit like dating Miley Cyrus – lots of fun, but unlikely to last.  Yet some good news will stick around.  Commodity export volumes have skyrocketed, and they'll remain elevated.  And the huge fall in long term interest rates – the biggest economic story of 2019 – will slowly translate into big savings on servicing our trillion-dollar foreign debt.

Mid-2020 will see the Treasurer release the next Intergenerational Report (IGR), yet there's already success on its key aim:  the past five years saw the share of Australians in work or trying to get it reach record rates.  Perhaps the next IGR should focus on the slide in birth rates that is developing, not on people drifting away from the workforce.  In fact the strength in the supply of workers is driving some of the key economic worries at present – leading to stubborn unemployment (even as jobgrowth has remained robust) and even more stubbornly weak wage growth.

The economy is taking a toll on FederalandStatefinances.  Wobbly wage growth plus falling housing construction hurts State GST monies.  So good on them for keeping up their infrastructure spending.  The Feds face a cyclical downswing in profits (hitting company tax) and structural woes in wages (hitting personal taxes).  But the latest Federal Budget update was very conservative, assuming that commodity prices (such as iron ore) will dive even faster than Ronaldo in the World Cup.  That conservatism says that, despite a range of bushfire-related costs, there's a chance that the Feds may have some happier news to report by the time May's Budget rolls around.

Australia's sectoral scars are deepening …

Retail is already amid its deepest downturn since 1990, while construction is shrinking at the fastest rate seen since 1999.  And neither will be hearing any corks pop in 2020 – by the time this year is over, further falls in apartment activity will mean that residential construction will have matched its weakest ever recorded share of the Australian economy.  In turn, that will have flow-on effects, ricocheting back as continuing weakness through both the wider construction and retail sectors.

Meantime insult is being added to injury for farmers, as bushfires join our deep drought:  some of the workers leaving the land today may not return, as happened in the drought of the early 2000s and in the 2008 drought.

At the same time the finance sector looks set to record its weakest growth since the global financial crisis.  But that's not because big fines will be proving painful for profits.  It's because the combination of low interest rates and weak credit growth is Kryptonite for the Supermen of this sector.

Meanwhile manufacturing's long struggle remains pretty painful.  And although the mining sector is travelling well, the glory phase of its LNG output expansion is now mostly in the rear-view mirror.

Yet Australia's biggest mistake of the moment is to dwell on the problems.  There's plenty of sectoral success stories around too.  The growth in health care is, well, very healthy, nudging record highs.  It became Australia's largest employer a decade ago, and this sector's trajectory will see it have the nation's largest revenues (beating out mining) within a decade from now.  And growth in other sectors linked to taxpayer pockets (including education as well as the public sector itself) remains more than solid.

Finally, informationservices is also travelling well as new technologies open new paths to prosperity.

A housing let off for the east coast states

Turning to the outlook across the states and territories, Tasmania's economy is continuing to frolic, the ACT is racking up a record share of Australia's economy, while Victoria is having greater success in fighting off the national slowdown than other States, and the Northern Territory's horror run looks likely to end soon.  And despite a solid slowdown, NSW can point to some good news too, with the huge recovery in housing prices keeping a floor under that State's economy (albeit at the cost of pricing Sydney out of a chunk of its future growth as a city).  But Queensland, Western Australia and South Australia are all being buffeted by the national slowdown, with cautious consumers and businesses keeping growth modest in those States.

NSW started 2019 on a downer, and 2020 looks like hard yards too, but lower interest rates are a bigger driver of this state than any other, and NSW is still pedal to the metal on the infrastructure front.  That combination should see the state through a downturn in apartment building and the toughest retail conditions in many years.
The national slowdown has taken a smaller bite out of Victoria's growth than any other state.  Yes, Victoria's economy has slowed as consumers grew cautious, housing construction stumbled, and even the infrastructure spend struggled to grow.  But remarkable population gains have put a floor under the economy's growth.
Good news in export earnings has papered over some of the cracks in Queensland's economy from falling housing and engineering construction activity.  But the state's 'people power' is an increasingly good news story, and key drivers are pointing to an eventual turnaround in both housing construction and business investment.
SouthAustralia's consumers, housing construction, business investment and its exports all dropped back a gear during 2019, but there's plenty of positives in the pipeline.  That's why the current tightness in the state's economy should ease – albeit gradually, and only a little – through the course of 2020 and 2021.
WesternAustralia has juggled two different downturns – one sparked by slowdown in China, and more recently one sparked by the national slowdown.  The WA outlook is one of slow improvement in economic growth, but risks remain:  elevated global uncertainty and wobbly iron ore prices mean that there is glue on the growth path ahead.
Tasmania has had a beautiful run, and it hasn't finished yet.  But some fundamentals remain fragile and, all in all, we expect a gradual return to regular transmission following what has been an exceptionally good run.  The state's growth may therefore be slowly headed back towards where it usually sits – a little below national rates.
The NorthernTerritory's economy had a shocker last financial year:  exports rose, but everything else fell amid the backwash as the huge Ichthys project finished construction and began selling.  Yet the negatives from that are already past.  There's a modest rebound in the offing – aided by the lower $A – and great longer term potential.
Despite falling housing construction and slower investment spending now that the new light rail is up and running, Canberra is defying the national downturn, continuing the drive which has seen it record its largest ever share of the national economy.  Job growth is healthy, and lower interest rates are loosening the noose on family budgets.
Given Deloitte is nearly always bullish, this is about as negative as they get.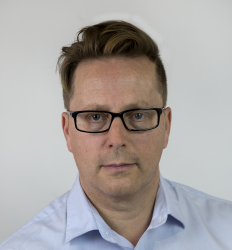 Latest posts by David Llewellyn-Smith
(see all)