Via SCMP:
The Chinese Centre for Disease Control has identified 15 hospital staff as being infected in the coronavirus outbreak in Wuhan city, but two sources with direct knowledge of the situation said doctors and nurses were being stricken at a much faster pace.

…One patient – a suspected super-spreader, or highly virulent carrier of the disease – is thought to have infected 14 staff in one hospital alone, Yuen Kwok-yung, a doctor and infectious diseases specialist at Hong Kong University, said at a press conference.

A Wuhan doctor said at least one dormitory building at a hospital in the city was being used to house quarantined medical workers.

"Definitely more than 15 medical workers are infected," the doctor said, declining to give his name because he was not authorised to speak publicly about the issue.

"We are worried about infected colleagues, but for the rest of us there is no other option but to carry on."

The Hubei Health Commission confirmed on Tuesday that five medical workers from the nearby city of Huanggang were also infected.
There's a touch of "fog of war" around all numbers for now but it certainly seems clear that it is much worse than being let on.
Some more:
A leading Chinese virology expert has warned that the Wuhan coronavirus epidemic could be 10 times as bad as the Sars outbreak that killed almost 800 people around the world in 2002-03.

Guan Yi, director of the State Key Laboratory of Emerging Infectious Diseases at Hong Kong University, said in an interview with Caixin magazine on Thursday that after a brief visit to the central China city on Tuesday and Wednesday, he "chose to become a deserter" and left.
"My conservative estimate is that this epidemic could end up at least 10 times the scale of Sars [severe acute respiratory disease]," he said.
And inside a quarantine zone hospital:
Scenes at Wuhan Hospital in China pic.twitter.com/hsnmMn69lC

— Dr John Hillman (@johnnyh) January 23, 2020
The riskless ASX is, of course, up. It is trading this as if it is a binary risk: it gets out or it doesn't. The SARS analogue suggests that it should be discounting a nasty economic hiccup in China over the next six months. Not disastrous but material.
Thus the longer the market leaves it the greater the panic will be when it comes, with overhsoot.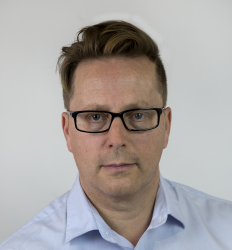 Latest posts by David Llewellyn-Smith
(see all)