Markets have stopped discounting bad Aussie data in the past few months as global trading dynamics overtake fundamentals. But it is worth revisting the new year PMIs to recall just how bad is the Australian economy right now, as well as how much policy work remains ahead.
The AIG PMI series released in the first few days of January was a triptych wipeout. Manufacturing fell into contraction led by the construction bust:

The services PMI likewise fell into contraction led by the construction bust:

And the Construction PMI itself free fell to six year lows:

Led lower by Josh Recessionberg's engineering bust. There was one ray of light in houses but not apartments.
There is no end in sight to this.
Gross fixed capital formation (GFCF), basically net investment, was already falling in the year to September 2019, down 3.6% in total driven by a 4.7% decline across the private sector: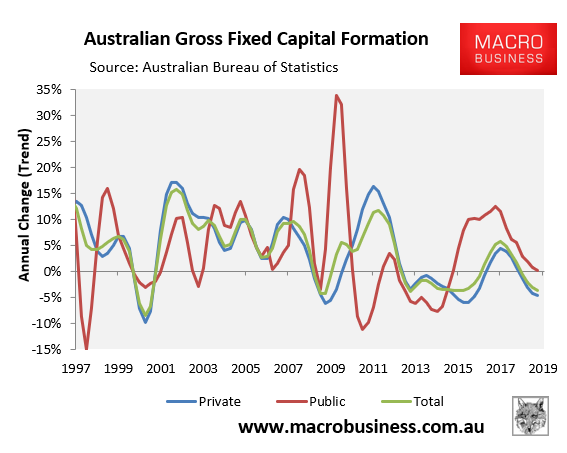 The main driver of the fall in private GFCF was dwelling construction, which fell by 10.6% year-over-year in the September quarter: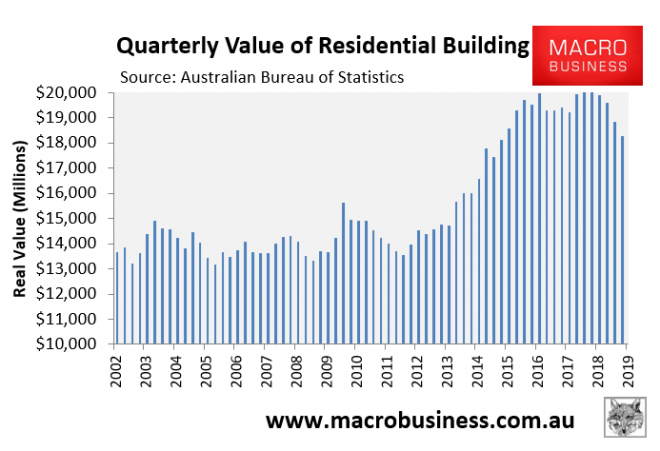 The outlook for residential construction remains dire in 2020, given both dwelling approvals and commencements have collapsed and completions have only just peaked: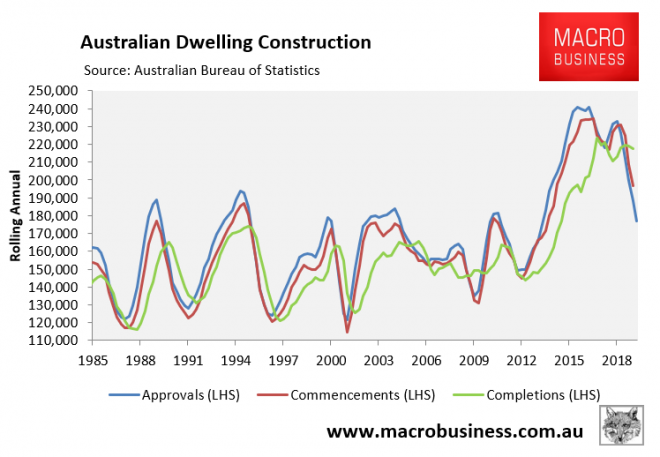 Annual dwelling commencements are running 15% below their 2018 peak, whereas approvals are down 24%.  Both guarantee that dwelling construction will fall heavily into 2021.
Adding to the pain, infrastructure investment is also projected to decline in 2020 as the National Broadband Network (NBN) rolls-off: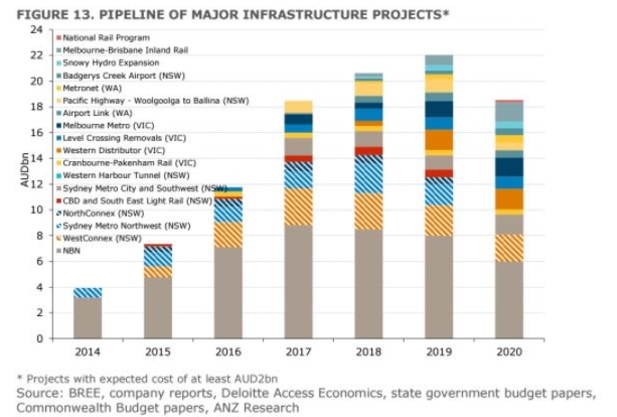 Yet to date, the construction bust (residential, in particular) has not translated into job losses. In the year to November 2019, the number of Australians employed directly in construction increased to a record high 1.2 million, accounting for 9.2% of total Australian jobs: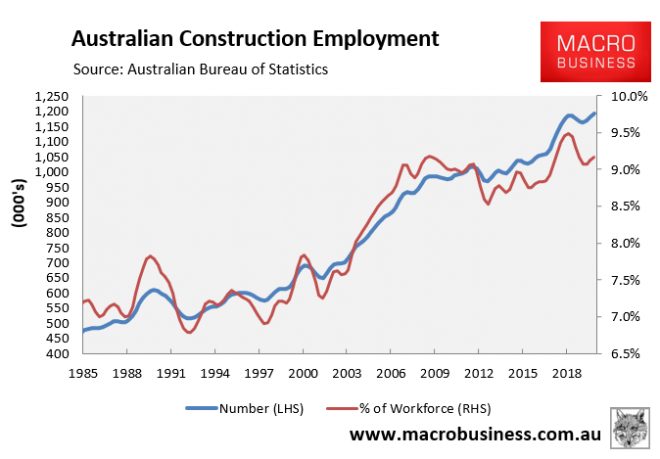 However, as shown in the next chart from UBS, construction job ads have declined by around 30% – commensurate with the decline in dwelling approvals – resulting in a "material drop in construction employment ahead":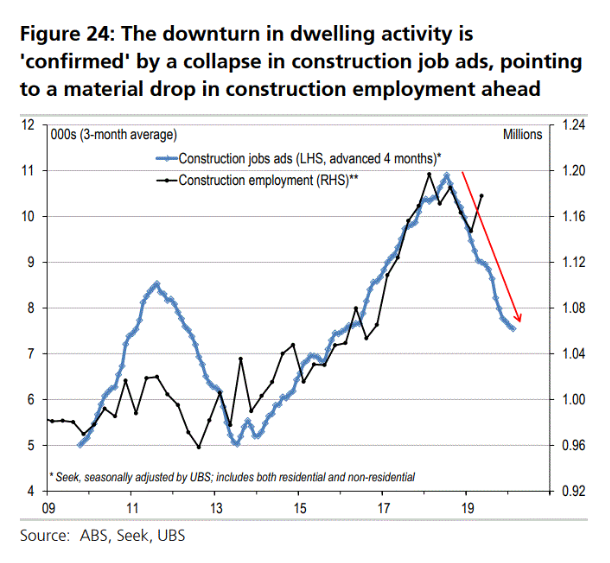 Australia's authorities are hoping that the strong bounce in dwelling values will lift dwelling construction in due course. However they will not do so quickly or with any great substance. The reason is the extraordinary "defect crisis" that has swept east coast apartment markets. The use of flammable cladding, the rise of dodgy Chinese builders and "phoenixing" construction firms, and the shear unbridled pace of the last boom, has left a legacy of cracked foundations, towering infernos and shoddy workmanship across the sector.
Estimates of the remediation bill for these defects run as high as $1 trillion.
This will leave a legacy of stalled buyer interest and suppressed lending into the apartment sector, and it was this segment that boomed so powerfully during the last cycle.
The irony is that this supply-side paralysis may, in fact, drive buyers even more into existing property, creating a bizarrely low economic calorific rise in house prices.
In any event, even if the authorities hopes come true, and buyers do return to off-the-plan properties, it will take at least 18 months to engineer a construction rebound given the long lead times between approvals and completions.
There isn't much hope for turnaround in commerical, either, given weak domestic demand, very weak retail and many conversions from glutted apartments to office.
As for the completely unnecessary engineering bust, it is too late to turn it around now. By the May budget Recessionberg might panic, but I don't think so. It will have two more RBA rate cuts to hope for a turnaround. Then QE in H2.
Recessionberg is a conviction free zone and novice, and his PM is a property-obsessed and recalcitrant narcissist.
Fire reconstruction will be minor and the impact on sentiment ought to slow house prices gains as well. Not to mention rising unemployment.
The construction crash is being so mishandled by federal authorities that it will keep the Aussie per capita recession running all year, if not worse.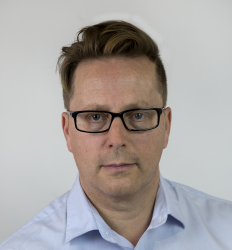 Latest posts by David Llewellyn-Smith
(see all)