The bushfire crisis has placed Labor ahead of the Coalition for the first time since the federal election, with Prime Minister Scott Morrison's approval rating also plummeting, according to a Newspoll published in The Australian,
Labor is ahead 51-49 on a two-party-preferred basis, representing a significant turnaround from December's poll, which had the Coalition ahead 52-48: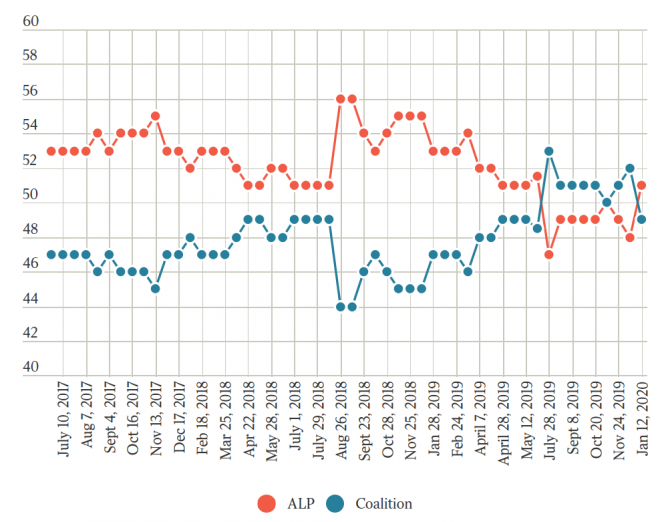 The Coalition's primary vote has dropped two points to 40%, whereas Labor's has improved from 33% to 36% from early December: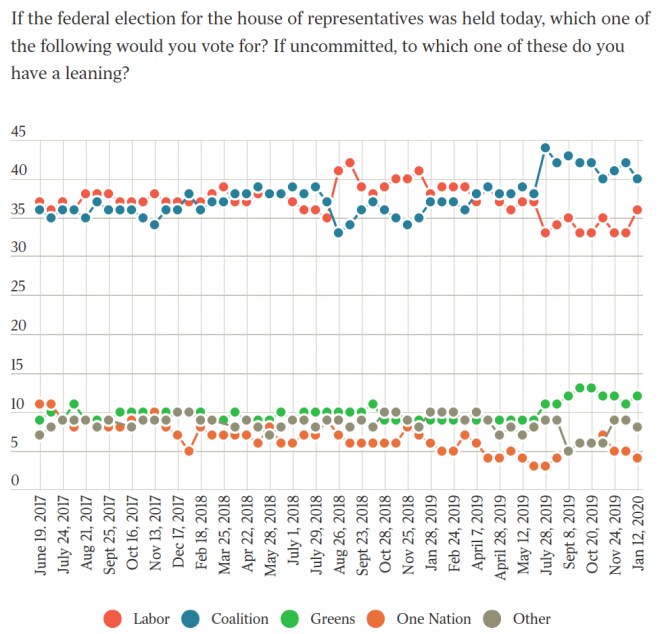 ScoMo's approval also tumbled from 45% to 37%, whereas Labor Leader Anthony Albanese's rating jumped from 40% to 46%: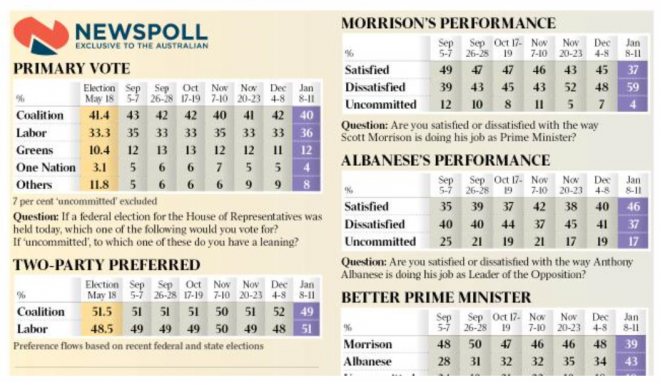 The poll was conducted between January 8 and January 11 and surveyed 1505 voters.
Leith van Onselen is Chief Economist at the MB Fund and MB Super. Leith has previously worked at the Australian Treasury, Victorian Treasury and Goldman Sachs.
Latest posts by Leith van Onselen (see all)