See the latest Australian dollar analysis here:
And it ain't pretty. The Aussie bond market boom is back with more 2020 highs (yield lows):

It has steepened a little since last year, but the curve is still inverted out to the five year indicating weak growth at best and high recession risk for years ahead: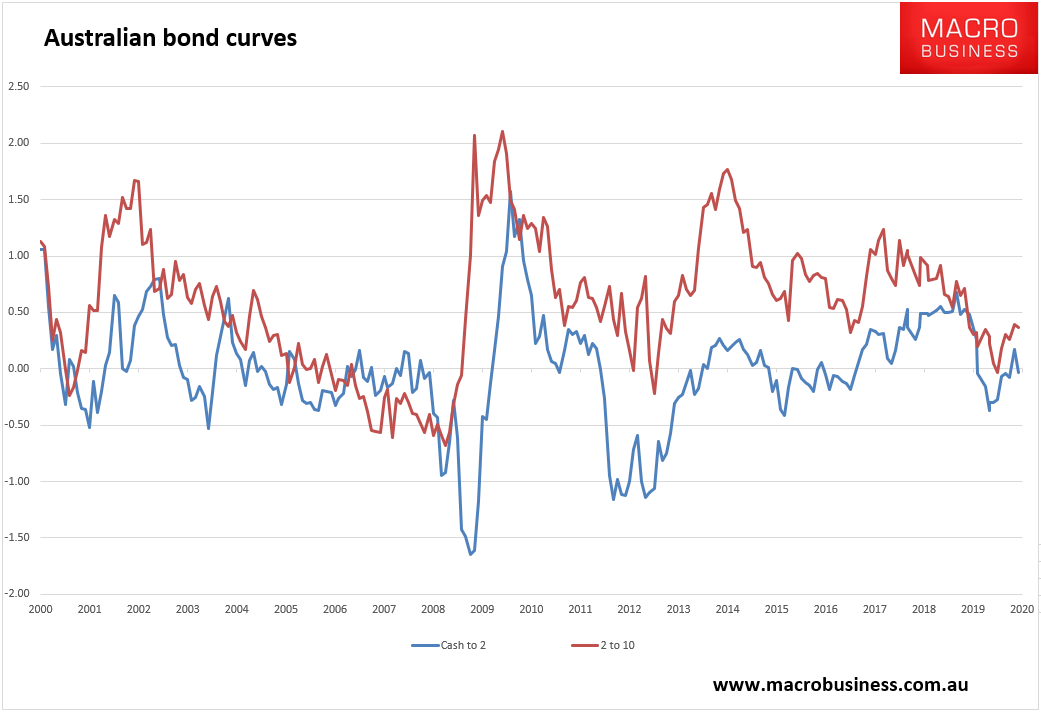 In turn, this has spreads falling versus the US again: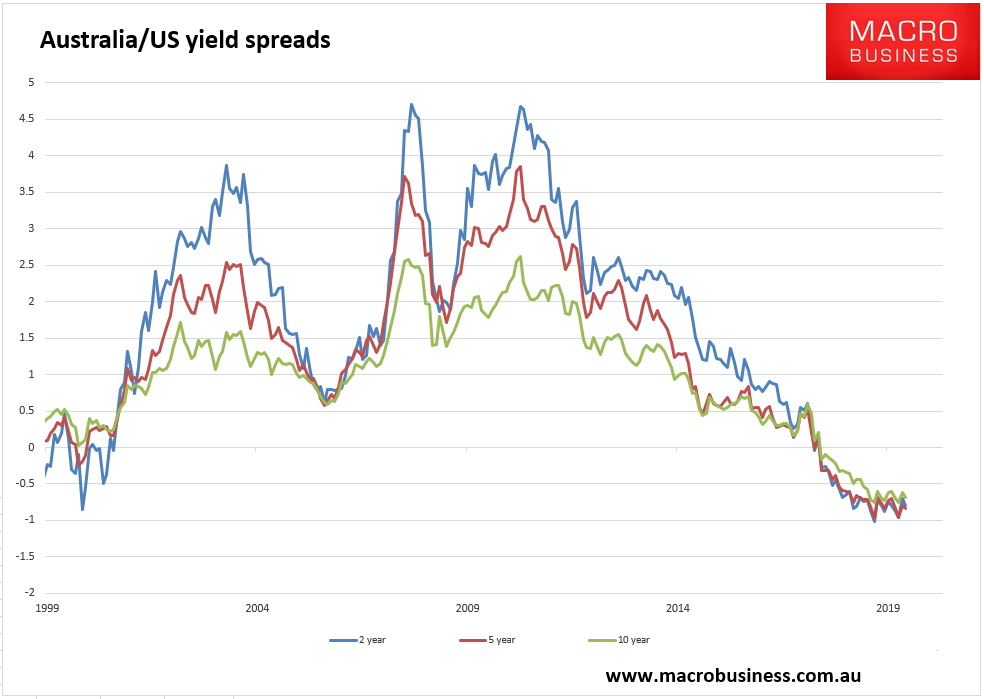 Anyone looking at stocks or house prices might conclude that the future is bright for Australia. But it's the bond market that is telling the truth.
Cyclically, the Australian economy is stuck at stall speed and is being hit by a series of shocks.
Structurally, the prospects for any lift in growth are poor:
the mass immigration economy has killed wages growth and consumption;
households are deleveraging and ignoring asset price gains as they age;
the budget is trapped in surplus by ratings agencies and dumb politicians;
climate change risk is rocketing for energy and external sectors, and
a huge income shock is steadily unfolding as China goes ex-growth. It has only been postponed by a single mining accident in Brazil and will resume later this year, intensifying next.
In the year ahead, the RBA will run out of rate cuts and launch quantitative easing. Fiscal is constrained for as far as the eye can see and will get worse not better as the income shock transpires.
In short, Australia's future is immensely deflationary. Over the next few years, the Australian dollar is going to 45 cents. Stocks may be able to hold up with policy support. But house prices will reverse downwards in due course, in real if not nominal terms.
Australia's lost decade is ahead as well as behind.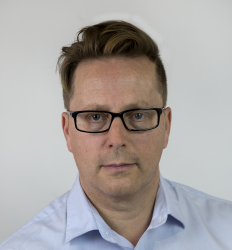 Latest posts by David Llewellyn-Smith
(see all)