Better late than never, I guess. Bloxo via the AFR:
In June 2019, the RBA published its new estimates of unemployment. Whereas previously the central bank had thought that unemployment was around 5 per cent it was now estimating it to be around 4.5 per cent.

…In making this reassessment the RBA gave up on a previous pretence that Australia might be different. For many years, Australia had higher interest rates than elsewhere, but no longer…As a result, earlier narratives that the RBA had used to raise concerns about cutting further, including that rate cuts would not do anything useful, that rates were not the constraint on businesses and that further cuts could pump prime already high household debt, were largely cast aside.

…Fiscal policy has remained tight as the government seeks to deliver on its May 2019 election promise to deliver a budget surplus. This was reiterated in December with the mid-year fiscal update confirming the government's plans to return to budget surplus this financial year, despite a sub-par growth outlook.

The economy is in the doldrums and with little room to cut its cash rate further, the RBA may be forced to take emergency action, like a bond-buying program.
Yep. Two cuts in H1, QE in H2.
Just don't call it "emergency". It is forever now.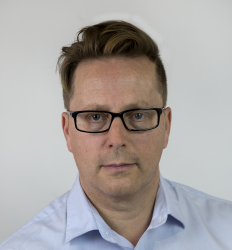 Latest posts by David Llewellyn-Smith
(see all)