11,000 Sydneysiders have signed a petition opposing the privatisation of the city's remaining bus network, which would break a pre-election commitment ruling out any additional privatisations:
Hundreds of people have rallied outside NSW Premier Gladys Berejiklian's office to oppose plans to privatise Sydney's remaining state-owned bus services.

Union members and commuters were among those who gathered in Martin Place on Monday afternoon to oppose the shake-up, chanting "shame Gladys, shame" and "stand up, fight back".

The state government announced in October it would open all 13 of Sydney's metropolitan bus contracts to competitive tender in the next three years.

This includes the remaining three state-run regions – in the city's northwest, north shore and northern beaches, and eastern suburbs – early next year.

Ms Berejiklian had ruled out additional privatisations just days before the March state election.
Sydney's Bayside Council is also outraged by the planned privatisation:
Bayside Council mayor Joe Awada has written to NSW Premier Gladys Berejiklian, and Minister for Transport Andrew Constance expressing Council's outrage at the decision to privatise the last three bus regions run by the State Transit Authority…

"Any changes from public ownership to a private model places these vital services at risk of a reduction of service provision," he said…
The protesters are right to be angry. Official figures released last year showed that the punctuality of buses in Sydney's inner west worsened after a private company replaced the state-owned operator:
The Berejiklian government repeatedly cited poor performance of buses run by the State Transit Authority (STA) in "region six" in the inner west as justification for privatising services there.

But data from NSW's transport agency shows the private operator, Transit Systems, has failed to beat the key performance measure of 95 per cent of buses running on time every month since it took over the contract in July last year…

And its punctuality has slipped noticeably in recent months. The on-time running of buses operated by Transit Systems averaged 90.5 per cent between January and April, which was worse than the 93.5 per cent by the government-owned STA in the same period a year earlier.
Yet after that failed experiment, the NSW Government is pressing on with wider scale privatisation of the bus network!
This has 'Game of Mates' written all over it. You privatise a public monopoly if you want to make your mates rich.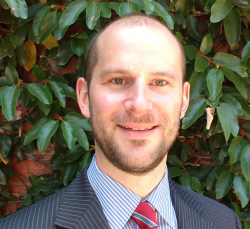 Latest posts by Leith van Onselen
(see all)