See the latest Australian dollar analysis here:
by Chris Becker
Well the Pacific Peso has started the new year over the 70 handle versus USD, capping off a big rally since the start of December: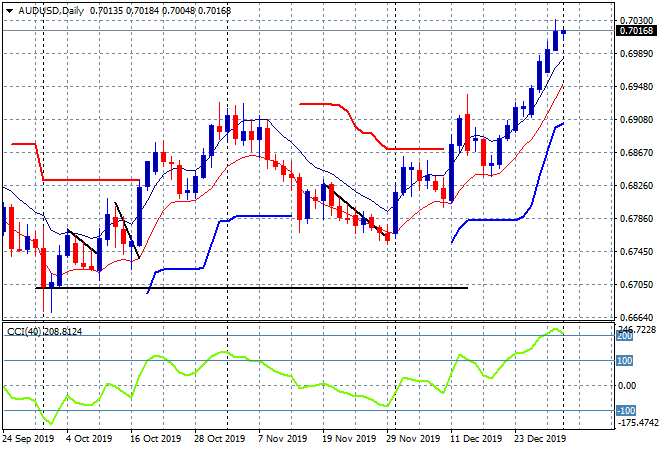 In the short term, momentum is hugely overcooked, running at twice the normal level that happens during a rally, so expect a retracement soon. This rally is likely correlated to the rise in iron ore prices coupled with the inherent weakness of the USD during the usual Santa Claus rally on Wall Street.
But context is everything and it shouldn't require a short term FX trader to remind economists and other tea leaf readers that this rally is not exactly setting new records, with the monthly chart showing how very average this move has been: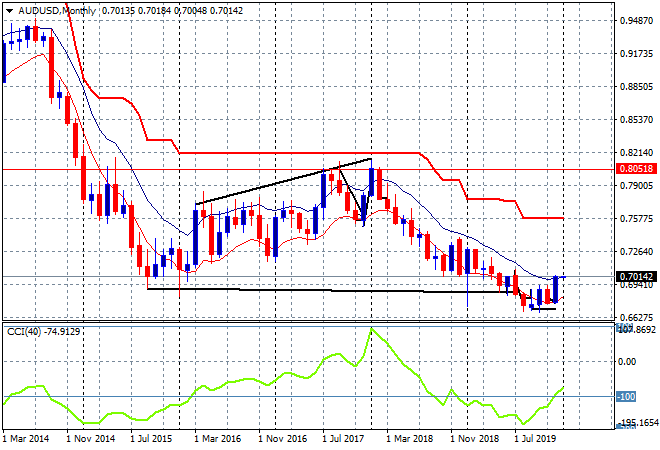 Price has lifted off of support, getting back above the five year low level after reaching 66 cents, but has the low and high moving average lines show, this is a typical range for the Australian dollar.
In the New Year, once the economists and forecasters return to their desks at the institutions, expect more upside revisions and the inevitable fall back in the Pacific Peso, just as the iron ore restocking finishes in China and sees a dip in that "precious" metal.
Latest posts by Chris Becker
(see all)