Over recent years, Australian Competition and Consumer Commission (ACCC) head, Rod Sims, has issued a spate of warnings about, and voiced opposition to, the proliferation of privatisations being undertaken across the country, claiming that it is gouging consumers.
Now Sims has accused state and federal governments of using privatisation to increase tax by stealth by selling public assets and businesses at inflated prices on terms that allow the new monopoly owners to gouge customers:
"The idea you privatise to maximise returns has taken hold and it is destroying privatisation," Mr Sims told The Australian. "People in the street say when you privatise, prices go up; well, that's exactly what's happening"…

[Sims] said ports, energy companies, airports and gas pipelines had been sold at high prices because the new owners could put up prices.

"Rather than privatise to benefit their constituency, they privatise to maximise proceeds so they get money in, and their constituency gets taxed"…
Truer words have never been spoken. Despite decades of privatisation and marketisation of public services and assets, there is no evidence of user charges falling, or government spending abating. Quite the opposite, in fact. Yet this is what you'd expect were the privatisers to deliver the promised efficiency gains promised by the neoliberals.
The first rule of any privatisation should be that it boosts competition within the relevant market, and at a minimum does not lessen competition.
Unfortunately, recent privatisations have broken this golden rule, placing achieving a heavy sale price above the interests of users, in turn stifling competition and productivity.
Our politicians pursue this approach because it allows them to reduce public debt in the short-run by transferring the ownership of monopolies from public to private ownership.
But there's always a catch: the new private owners inevitably use their market power to force-up user costs and boost their profits.
We have seen this time and time again with ports, airport parking, toll roads, and utilities (e.g. electricity, water and gas). In most cases, the cost-of-living burden for users is worse than raising their taxes. It is also less transparent, since monopoly profits are easier to hide from public view.
The problem with neoliberalism is that it eventually has nothing left to sell-off, and will eventually leave citizens as nothing more than renters of their own country.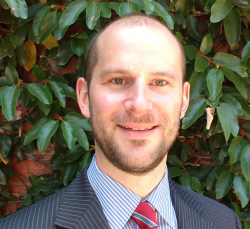 Latest posts by Leith van Onselen
(see all)