Which is rapidly evolving into some kind of feel good talisman, at Domain:
Amid almost daily complaints from industry about skyrocketing electricity costs, out dropped an announcement recently so counter to the dominant news flow that it seemed beyond belief. Yet there it was in the business pages: Australian software billionaire Mike Cannon-Brookes and iron ore billionaire Andrew "Twiggy" Forrest have a plan to supply a fifth of Singapore's electricity needs – all of it from solar power – via a 3750-kilometre underwater cable from the Northern Territory.

The proposed solar farm, near Tennant Creek, would be the world's biggest by a comfortable margin. It would stretch as far as the eye can see, across an area equal to more than 20,000 soccer fields.

Despite Cannon-Brookes's self-deprecating description of the project as "batshit insane", it could actually make technical and economic sense. And it's not the only mega-renewable energy project being pursued by credible Australian companies with the aim of powering the many hundreds of millions of people living to the north of us.

The scheme is a long way from a done deal, of course. Its commercial and technical challenges are enormous, and with a $20 billion price tag it would be one of Australia's largest ever construction projects.
Given the sheer distance of the distribution challenge, and the fact that a lot of electricity is lost en route, how can Suncable compete long term with localised solar and battery outfits in places like Singapore? Decentralised power will become very viable before long and the utlity scale stuff can be built much closer to the source, such as on barges or wasteland, without any of the distribution losses. Sure, the tropics have more rain to push down solar production effiency but it'll have to be an awful lot!
I wonder if Suncable doesn't underestimate the success of its own base product in the future.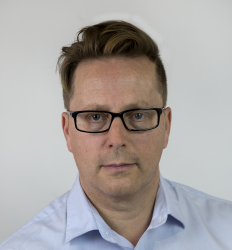 Latest posts by David Llewellyn-Smith
(see all)