With high-rise apartments mushrooming across Sydney: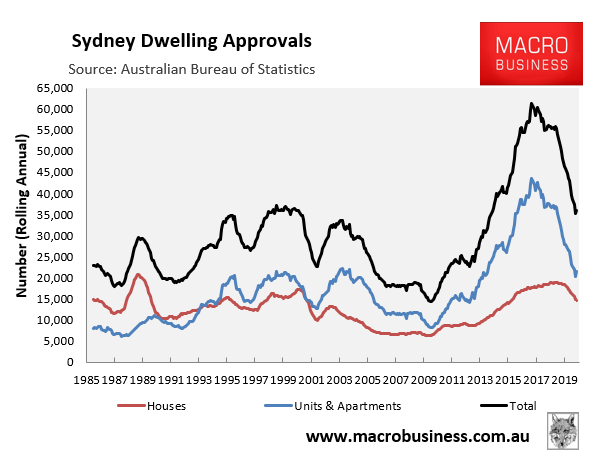 A new poll commissioned by the Committee for Sydney has revealed that 80% of Sydneysiders are concerned about the structural soundness of high-rise apartment buildings:
An Ipsos poll of residents for advocacy group the Committee for Sydney found the quality of construction and the structural integrity of towers were by far their biggest safety concerns, followed by fears of becoming trapped in a fire…

Of those surveyed, 36 per cent were concerned and 48 per cent a little concerned about the structural integrity of high-rises. Only 16 per cent did not have any safety concerns…

The poll shows the recent structural defects in high-rises have dented people's perceptions of the developers behind the buildings. Almost three in five – notably homeowners, retirees and those 50 and over – felt "a lot more negative" towards developers due to the problems…

With Sydney experiencing a boom in apartment buildings in the past decade, support for greater density in people's own suburbs has dropped. A third of those surveyed were supportive, down from 40 per cent in 2018.
The growing concerns around construction quality, alongside the falling support for greater density, poses problems given high-rise apartments are projected to dominate Sydney as its population balloons toward 10 million people: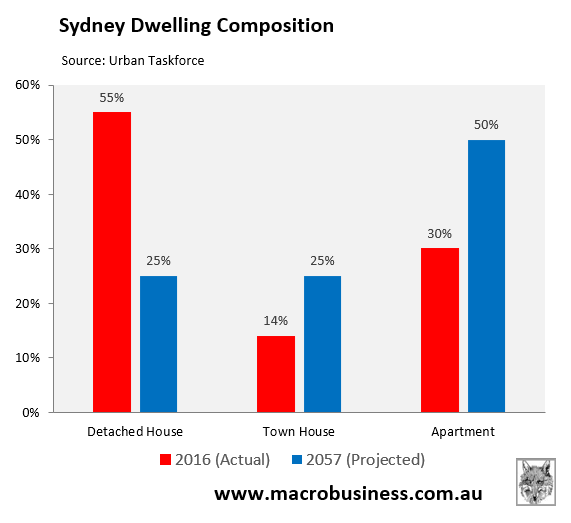 The reality is that with Sydney's population projected to balloon by 1,700 people a week for the next half century, huge volumes of apartments will need to be built very quickly, which necessarily will result in corners being cut and build quality being compromised.
As long as mass immigration is maintained, and Sydney's population balloons, the building industry will continue to pump out low-quality apartments like widgets.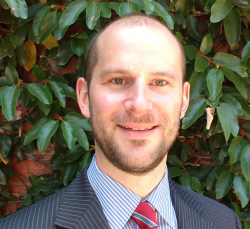 Latest posts by Unconventional Economist
(see all)