It was described as the "biggest public policy scandal in Australian history: the systematic rorting of the vocational education and training system (VET)".
It was the reckless policy first introduced by the Howard Government and then expanded by the Gillard Government, which gave private VET providers virtually unregulated access to government subsidies for every student they enrolled. This incentivised the emergence of dodgy colleges and salesman to enrol as many students as they could in order to gain VET FEE HELP funding. They lured unsuspecting vulnerable victims into enrolling in over-priced, dodgy courses (often online), allowing these private VET providers to gain billions in taxpayer dollars while providing very little actual education.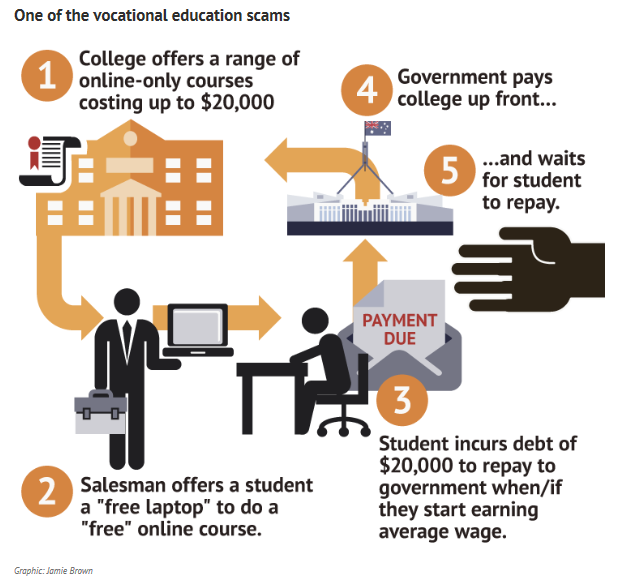 The VET scandal has cost Australian taxpayers many billions, including loans that will never be repaid. It has also left swathes of rorted students owing thousands in loans for courses they never finished, or qualifications that aren't worth the paper they are written on.
Over the weekend, Fairfax published a detailed report looking at the scale of the VET rorting, which reveals that the perpetrators have largely escaped without punishment:
Federal authorities have spent almost $10 million chasing shonky training providers who conned taxpayers out of hundreds of millions of dollars, but not a single person has been charged with fraud over the scheme.

Private colleges that systematically rorted Australia's vocational training system have also avoided repaying tens of millions of dollars in penalties by going into liquidation.

…three years since the program was scrapped, numerous providers have avoided being fully held to account, while the cost to taxpayers keeps rising…

The Sunday Age can reveal that since 2015, the government and the Australian Competition and Consumer Commission have spent a combined $8.5 million to pursue six court cases against private training colleges. The education department has spent another $3.7 million investigating about 45 providers suspected of rorting the system.

However, no investigation has yet resulted in fraud charges…
This VET rorting is a textbook example of the failed 'marketisation' of public services.
The policy was supposed to give students greater choice and make providers more responsive to students and employers. Instead we got a wasteful, rorted system that has delivered a huge Budget blow-out, left students with huge debts, and delivered poor educational outcomes.
Worse, those whom defrauded the system for profit have made like bandits, avoiding prosecution and laughing all the way to the bank.
This is Australia's rentier economy in all its hideous glory.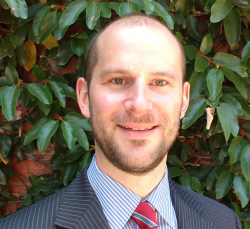 Latest posts by Leith van Onselen
(see all)