It was described as the "biggest public policy scandal in Australian history: the systematic rorting of the vocational education and training system (VET)".
It was the reckless policy first introduced by the Howard Government and then expanded by the Gillard Government, which gave private VET providers virtually unregulated access to government subsidies for every student they enrolled. This incentivised the emergence of dodgy colleges and salesman to enrol as many students as they could in order to gain VET FEE HELP funding. They lured unsuspecting vulnerable victims into enrolling in over-priced, dodgy courses (often online), allowing these private VET providers to gain billions in taxpayer dollars while providing very little actual education.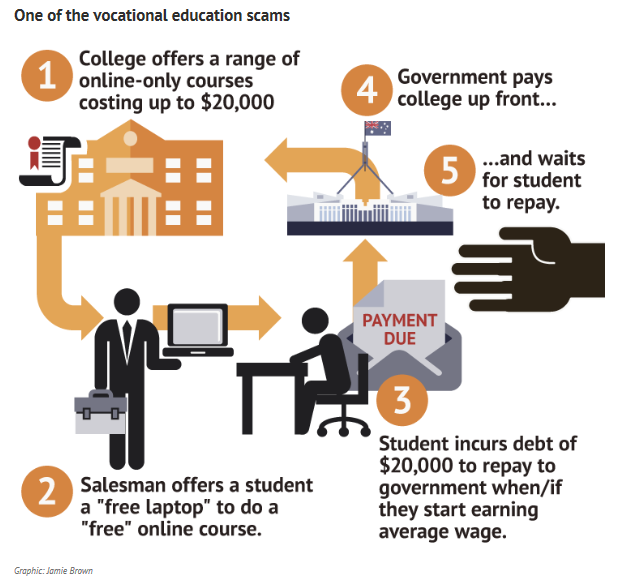 The VET scandal had so far cost Australian taxpayers an estimated $7.5 billion, which includes loans that will never be repaid. And it has left swathes of rorted students owing thousands in loans for courses they never finished, or qualifications that aren't worth the paper they are written on.
It's been three years since the Coalition Government shut the system down, and now the Morrison Government has wiped $500 million in debt from rorted students, with more to come:
The Morrison government has this year wiped about $500 million in dodgy debt accumulated by unsuspecting students as part of the most disastrous education rort in Australia's history.

Three years after the government scrapped the botched vocational loan scheme known as VET FEE-HELP, the defunct program is continuing to have an enduring impact as more people discover they were duped by shonky private providers.

The Age and The Sydney Morning Herald can reveal that between January and October 31 this year, Canberra approved the removal of more than $493 million worth of "inappropriate debt" for about 38,000 students, most of whom had loans issued without their consent when they were signed up to substandard courses.

But in a sign that the problem is far from over, the Commonwealth Ombudsman has warned that it could take up to a year to assess thousands more unresolved complaints, due to the unprecedented volume of people coming forward seeking to have their debts re-credited…
This VET rorting is a textbook example of the failed 'marketisation' of public services that Ross Gittins lamented last year.
The policy was supposed to give students greater choice and make providers more responsive to students and employers. Instead we got a wasteful, rorted system that has delivered a huge Budget blow-out, left students with huge debts, and delivered poor educational outcomes.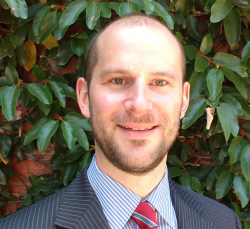 Latest posts by Leith van Onselen
(see all)