Via the excellent George Theranou comes the fruition of Recessionberg:
Q3 GDP slowed to 0.4% q/q after 0.6%; but edged up to 1.7% y/y after 1.6%
Q3 real GDP unexpectedly slowed to just 0.4% q/q (UBS 0.5%; mkt 0.5%), albeit after an upwardly revised 0.6% in Q2 (was 0.5%). Hence, the y/y ticked up to 1.7% (UBS: 1.6%, mkt: 1.7%) – after Q2 was revised up to 1.6% (was 1.4%) – albeit still the ~weakest since the GFC, well below 'trend' of ~2½%, & ~flat in per capita terms.

Domestic demand weakened to 0.2% q/q & a 4-year low 0.9% y/y; despite booming public demand (1.7%, 5.2%) adding a very large 0.4%pts & 1.2% y/y to GDP; as public consumption lifted (0.9%, 6.0%), & public investment rebounded sharply (5.4%, 2.1%). Worryingly, private demand fell into recession (-0.3%, -0.4%). Within this, business investment contracted again (-2.1%, -1.7%); as mining relapsed (-7.8%) but non-mining bounced (1.2%). Consumption (0.1%, 1.2%) slumped to the ~worst since the GFC. The housing downturn got worse (-1.7%, -9.6%). Elsewhere, inventories ~steadied (0.1%pts, -0.3%pts); but net exports added solidly (0.2%pts, 1.1%pts).

Q3 GDP remains soft, especially consumption; RBA still likely cut rates in Feb-20
Q3 real GDP remains soft, with little improvement so far from rate cuts & tax cuts, as households either save more or repay debt; seeing private demand fall into recession. We reiterate our below consensus GDP forecasts of 2.1% in 2020 (mkt: 2.4%, RBA 2¾%) & 2.5% in 2021 (RBA 3%). For the RBA, Q4 GDP needs to rise ~0.7% q/q to hit their 2.3% y/y forecast, albeit their Feb-20 SOMP may be ~unchanged. However, with weaker consumption, unemployment will remain too high & CPI below target. Overall, we remain more dovish than consensus, & still expect a 25bp rate cut in Feb-20 as likely (assuming no material fiscal stimulus in MYEFO), & then another 25bps cut to 0.25% by mid-2020; albeit the latter remains conditional on more global central bank easing.
QED.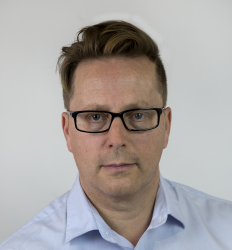 Latest posts by David Llewellyn-Smith
(see all)