The truth is laid bare for all to see. Australia faces five critical challenges to its social and economic wellbeing today and, alas, it now abundently clear that the nation elected the wrong government to deal with any and all of them.
The first and largest challenge is climate change. Science, drought and bushfires are runnig in a parallel explosion of concern. The Morrison Government has no policy for any of it. There is no fix to the Murray Darling water debacle. Towns are runnig out of water. Sydney is next. Nothing has been done to fix rising carbon emissions. And too much in stupid giveaways to uneconomic farmers.
The second challenge is China. Foreign interference has mushroomed as the Chinese Communist Party turns its attention to shaping the region in its image. Instead the Morrison Government has turned its attention to closing the tiny aperture of the Medevac legislation. This pointless distraction utterly fails to cover the scandal of a foreign agent of influence holding the Government's majority in her CCP-greased hands. Home Affairs has dithered while the problem has intensified. Universities are overrun with CCP influence. There is no China policy as Australians are tortured on the mainland, live in fear in Hong Kong and are pushed out of the Pacific.
The third largest problem is income. Australia households are being strangled by a combination of poor productivity, massive immigration of cheap foreign labour, and an entire raft of policies aimed at boosting rentier profits over wages. The Morrison Government's response has been to launch union-busting legislation that will make it all worse while doing nothing to make it better.
The fourth largest problem is house prices which pose both an economic risk, as well as huge inter-generational and social fragmentation. Making this worse has been the only concerted goal of the Morrison Government. Meanwhile, it has done nothing about an enormous apartment defect crisis that is ensuring that there'll will be no economic spillovers from the price boom.
The fifth largest problem is energy prices. Australian gas (and as result electricity) prices remain completely out of whack with our fundamental energy resourses. The Morrison Government has done nothing to fix the east gas price, is constantly supporting doomed coal, its energy minister is embroiled in corrution allegations, even as $20bn per annum is stolen from households and business by an energy cartel, making the income crush much worse.
On four of these a Labor Government would have done much better:
actual carbon abatement policy;
cutting of temporary visas to ease foreign wage competition;
negative gearing reform for house prices;
installing aggressive gas reservation.
On the fifth, China, it is certainly compromised by CCP cash and grey beard apologists. But no more so than the Morrison Government's entire majority hanging on Gladys Liu.
We elected the wrong government.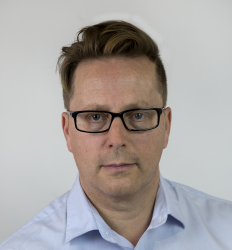 Latest posts by David Llewellyn-Smith
(see all)