If you want another textbook case of Australia's infrastructure failures look no further than Sydney's Eastern Suburbs Light Rail Project.
Last year, the former head of Infrastructure NSW, Paul Broad, in described the project as a waste of money and a vanity project that should have never been started.
This was immediately followed by a secret report prepared by the NSW State Government's own experts – the Transport for NSW's urban domain reference group – which warned the plan for the Eastern Suburbs Light Rail Project was ill-conceived from the outset.
In a similar vein, NSW Auditor-General Margaret Crawford slammed the management of the Eastern Suburbs Light Rail Project, claiming the Government's failure to conduct a proper business case led to a $500 million cost blowout. RBA Governor, Phil Lowe, also panned the project as a textbook example of poor oversight.
Meanwhile, sixty businesses and landlords launched a class action lawsuit against the NSW Government, whereas NSW taxpayers were stung $576 million in compensation payouts to Spanish subcontractor Acciona.
Finally, after years of delay and the project's cost doubling, Sydney's Eastern Suburbs Light Rail Project will finally open to the public on 14 December:
"The CBD and South East Light Rail is a big step towards revitalising our city and will transform the way we live, work and go out in Sydney," Ms Berejiklian said…

The project was slated to be finished in March but had been plagued by multiple delays, legal disputes and budget issues.

Its final price tag will be $2.9 billion — almost double the original cost predicted by Ms Berejiklian in 2012, when she was the transport minister…
Long delays. A massive cost blow-out. What a farce.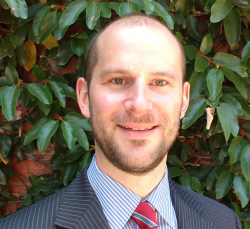 Latest posts by Leith van Onselen
(see all)