To understand the politcal import of Pauline Hanson's blocking of the union-busting bill, you need to know where ScoMo's power base lies. The Colaition election review tells you, via Domain:
A Liberal Party review into Scott Morrison's stunning election victory has warned the Coalition's future chances of forming government will remain "worryingly narrow" unless it improves its standing in Victoria and parts of NSW.

The review warns there is "no room for any complacency" within the party following the 2019 election campaign, recommending a "comprehensive impartial candidate vetting process" for candidates to avoid a similar situation where 10 Liberals were disendorsed during the campaign.

Undertaken by former senator Arthur Sinodinos and former New Zealand government minister Steven Joyce, the report – released on Friday – identified the federal budget as a "key turning point" in the party's electoral recovery and the almost single-handed successful prosecution of the campaign by Prime Minister Scott Morrison.
No, it wasn't. It was the small immigration cut that was the key moment. That's when ScoMo captured the imagination of the Queenslanders that supported nationalist fringe parties that put ScoMo into office via preferences.
The Coalition is very right to note how narrow this power base is. QLD is all that mattered in the election as Labor dominated the major states. Why Labor hasn't noticed it is testament to something crucial missing from its brains trust.
That's why the Coalition backlash against Pauline Hanson and her correct decision to vote down the union-busting bill last week is revealing. At The Australians:
A central Queensland CFMEU official, condemned for his behaviour in a major industria­l dispute, incited Pauline Hanson to block the government's union-busting bill in a betray­al of written assurances of support she gave senior ministers.

Senior government figures continue to vent their fury at the One Nation leader's 11th-hour ­decision and have vowed to re­introduce the bill next week, amid warnings from business that its defeat amounts to a green light for union thuggery.

Senator Hanson held meetings with Queensland CFMEU construction division organiser Chris Brodsky, who led the union's fierce dispute with miner Glencore at Oaky North in the Bowen Basin, which ended in February last year after 230 days.
This is very dangerous territory for Team ScoMo. PH is QLD's most glorified anti-politician and bashing her nearly always backfires with her supporters. Check this out, at News:
"I will look at bills – Malcolm and I, we're a team. We will look at bill based on its merit," she said.

"They've done me over. Both sides have done me over badly. But you know what, I keep coming back.

"I don't do deals and sell my soul like a lot of the other pricks in this place. This is about the people. That's why they're here now.

"They never, ever had my agreement that I would actually back that bill at any time."
Pure Queenslander! And there is another, greater danger. It never made much sense that PH supported the bill. Her QLD constituency are marginalised, working class folks. They may be battlers not bludgers, and not like unions and handouts, but they are smart enough to know that decimating union strike power will not help their shrinking pay packets. Thus bashing PH over unions shows that ScoMo is not in their corner after all, is for the big end of town, and has basically conned them into thinking otherwise with phony nationalism (at this point a comparison with El Trumpo's hoodwinking of US working classes is appropriate).
I'm not sure if our Pauline has suddenly become the master political tactician but, in effect, she has laid an ambush for ScoMo and he has walked straight into it. He appears blissfully unaware, via The Australian:
Scott Morrison has vowed to pursue Senate backing for the Ensuring Integrity Bill, accusing One Nation of walking away from assurances to back the proposed union-restricting laws.

Pauline Hanson insisted on Monday she voted to defeat the Ensuring Integrity Bill because it was "poor law", and denied she gave the government a guarantee she would back the bill.

Attorney-General Christian Porter will take the bill to the party room on Tuesday before reintroducing it into the House of Representatives this week.
And the AFR:
One Nation's shock decision last week to block key industrial relations legislation means crooked bankers now face tougher sanctions than "union thugs", Prime Minister Scott Morrison says.

Echoing calls by ministers to try again in the new year to secure the passage of the union-busting Ensuring Integrity legislation, Mr Morrison said he believed One Nation leader Pauline Hanson betrayed the government by reneging on an assurance to vote for the bill

Consequently, he said there was now no union equivalent to the Banking Executive Accountability Regime that he introduced as treasurer, and which could be applied to Westpac executives following the bank's money laundering scandal.

"We believe that union thugs should not go on to building sites and threaten people or in any area of the workplace and be able to do that on and on and on and on and not face any expulsion from the industry for doing that," Mr Morrison said.
This is very dangerous ground for ScoMo. Austrac is likely coming for NAB next. Westpac has seriously poisoned the well all over again. Everybody hates the banks. Only business hates the unions. Everybody is pissed about wages. Bankers are rich.
But they appear to be in control of ScoMo, a point Pauline Hanson's little trap is nicely demonstrating for his core constituency.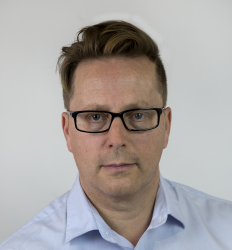 Latest posts by Houses and Holes
(see all)