In a magnificent outpouring of guff today at the AFR, L-plate Tresurer Josh Frydenberg puts all stimulus hopes to bed:
As we go forward, we will continue to maintain a disciplined and responsible approach to managing the nation's finances. We will not be panicked into reckless spending.

With the budget back under control, our fiscal strategy now focuses on paying down Labor's debt with sustainable surpluses over the cycle, keeping taxes low and under our self-imposed cap, and targeting spending to boost productivity, workforce participation and guaranteeing the essential services that people need and rely upon.

In our 29th consecutive year of economic growth, Australians can be confident about their economic future.
Be that as it may, they're not and are not about to become so. S&P cheered it on:
2019–S&P Global Ratings today said that it expects spending restraint by the government of Australia (unsolicited ratings; AAA/Stable/A-1+) to keep the country on track to deliver a general government surplus in the next few years. The spending restraint is due to relatively weak economic conditions as weaker personal and corporate tax receipts squeeze government revenue. Strong fiscal outcomes are an important factor in our 'AAA' credit rating on Australia (see "Strong Fiscal Outcomes Are Key to Australia's 'AAA' Rating," published Nov. 26, 2019).

The mid-year economic and fiscal outlook announced by the Commonwealth government today confirms the budget is on track to achieve a surplus in fiscal 2020, despite headwinds related to domestic consumption and corporate activity. Relatively weak domestic economic conditions are weighing on personal income and company tax receipts. On the positive side, strong employment growth is lowering government benefit payments and low interest rates have reduced the government's debt service burden. These factors are partially offsetting the government's new spending initiatives of about A$8 billion over the forward estimates. This modest new incremental spending is focused on the government's drought relief package, the progression of new infrastructure plans, and its response to the interim report of the Royal Commission into Aged Care.

We consider strong fiscal outcomes to be important for our 'AAA' rating on Australia because of the economy's high level of external liabilities compared with its 'AAA' rated peers. This exposes the economy to potential shifts in foreign investor sentiment. If foreign investors demand a higher return for investing in Australia or are less willing to invest in Australia, then this is likely to slow credit availability and future economic expansion compared with our forecasts, and weaken Australia's sovereign credit metrics.
In the age of QE, S&P no longer matters but let's suffer needlessly anyway. Expect:
a modest consumption rebound at best;
RBA cuts cash rate to 25bps and QE launch.
Weak growth anyway for as far as they eye can see as the construction bust leads directly into the terms of trade bust.
One last thing is assured for Recessionberg: anger in the polity will grow.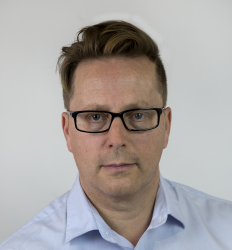 Latest posts by David Llewellyn-Smith
(see all)