Having missed every signal under the Sun for as far back as I can remember:
Rates Should Stay on Hold Into the New Year

The unemployment rate ticked up to 5.3% in October, while real wage growth fell further, to 0.5%. Australia's inflation rate, at 1.7% in the September quarter, remains below the Reserve Bank of Australia's official target range of 2-3%. The RBA Shadow Board's conviction that the cash rate should remain at the low rate of 0.75% equals 45%, while the confidence in a required rate cut is 20% and the confidence in a required rate hike 35%.

Based on ABS figures for October, the seasonally adjusted unemployment rate in Australia inched up to 5.3%, coinciding with another small drop in the labour force participation rate to 66. Both full time and part time employment fell; on a net basis the economy lost 19,000 jobs in total. Wages growth data, released a fortnight ago, confirmed expectations of weakness: nominal wages grew, year-on-year, by 2.2%, or, given the current inflation rate of 1.7%, by 0.5% in real terms. In light of slow output growth, sustained weak wages growth is a major concern for a policy makers. Without a considerable pickup in wages growth to prop up consumption spending, and thus overall aggregate demand, economic activity is likely to stay muted, or slow further.

The Aussie dollar continues to trade within 67-69 US¢ range since August of this year. Yields on Australian 10-year government bonds, after having risen to 1.3% early in November, retreated again to just above 1%. The inversion of the yield curve in short- and medium-term maturities (2-year versus 1-year and 5-year versus 2-year) remains in place. The Australian share market is booming. Most recently, it cleared the high from October 2007, with the S&P/ASX 200 stock index closing just shy of 6,900.

The global economy remains weak; major international bodies such as the IMF and OECD expect relatively slow growth for the coming year; the WTO warns of a significant drop in the volume of global trade. There are plenty of risks to the global economy, political – from instability and trade disputes – as well as economic – from concerns about high indebtedness and excessive risk taking to low productivity growth and weak wages growth.

With interest rates approaching the zero lower bound, there is rising uncertainty about how efficacious conventional monetary policy (changing the overnight rate) is likely to be, should the Australian economy weaken further. In a recent speech the governor of the RBA summarized the historical experience with unconventional monetary policies, which are being explored and considered as additional arrows in the monetary quiver, especially in light of relatively tight fiscal policy and a softening global economy.

Consumer confidence, as measured by the Melbourne Institute and Westpac Consumer Sentiment Index, remains below 100, but strengthened from 92.8 in October to 97 in November. According to the most recent data available (September) retail sales expanded by a mere 0.2% (month-on-month). Business confidence (NAB) improved marginally while the manufacturing and services PMIs continuing to be range-bound within 50-55. The capacity utilisation rate, after spiking to 82.04% in August, again fell slightly.

House prices, in particular in the premium sector of Sydney and Melbourne, have risen by 5-6% since May. Expectations of future house prices are being continuously revised upwards: NAB expects a 7.4% growth in the two largest cities, ANZ a 12-13% growth. At the same time, construction is flagging; the volume of construction work fell for the fifth quarter in a row, even while the construction PMI improved slightly, from 42.6 in September to 43.9 a month later.

After the Reserve Bank of Australia's held the overnight rate at the record low of 0.75% last month, the Shadow Board now attaches a 45% probability that the overnight interest rate should remain there, down nearly twenty percentage points from the previous month. It attaches an 20% probability that a rate cut, to 0.5%, is appropriate (compared to 8% in November) and a 35% probability (up from 27% in November) that a rate rise, to 1% or higher, is appropriate.

The probabilities at longer horizons are as follows: 6 months out, the estimated probability that the cash rate should remain at 0.75% fell four percentage points, to 32%. The probability attached to the appropriateness for an interest rate decrease rose by 10 percentage points, to 36%, while the probability attached to a required increase equals 33% (39% in the previous month). One year out, the Shadow Board members' confidence that the cash rate should be held steady equals 23% (32% in November) while the confidence in a required cash rate decrease equals 36% (23% in November) and in a required cash rate increase 41% (46% in November). The range of the probability distributions over the 6 month and 12 month horizons has remained unchanged, extending from 0.25% to 1.75%.
Not a great look given it's been backing tightening for years.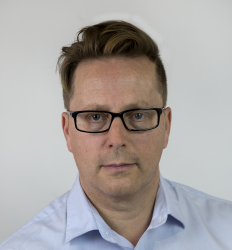 Latest posts by David Llewellyn-Smith
(see all)