LNG in all sorts, via Bloomberg:
A slowdown in gas demand growth in China, the driver of global use over the past two years, is expected to slacken further, adding to investor concern as supply continues to build.

Consumption in 2021-2025 will grow at a slower pace than it has in the current five-year period, a researcher at China's economic planning department said at the BloombergNEF summit in Shanghai on Wednesday. Furthermore, a weaker economy and rising imports via pipeline could shrink the share of liquefied natural gas in the overall Chinese market, according to gas utility ENN Energy Holdings Ltd.

The country's overall gas use has expanded 9.5% so far this year, down from 18% in 2018, amid concerns that the slowing economy has prompted the government to focus less on pollution control, which had earlier helped spur demand for the fuel.

That contrasts with the boom in 2017-2018, when President Xi Jinping's calls for blue skies sparked a race among local governments and businesses to switch millions of homes and factories from burning coal to using more of cleaner-burning gas.

…A sharp deceleration in China's economic growth — with gross domestic product expanding in the third quarter at the slowest rate in decades — coupled with rising pipeline imports following the start-up of the Power of Siberia line from Russia, could cut LNG's market share in China and lower import growth, according to Mark Lay, deputy general manager of ENN.
Given ENN imports this gas it has no reason to exaggerate the downside. I agree with it. Chinese imports have slowed dramatically this year: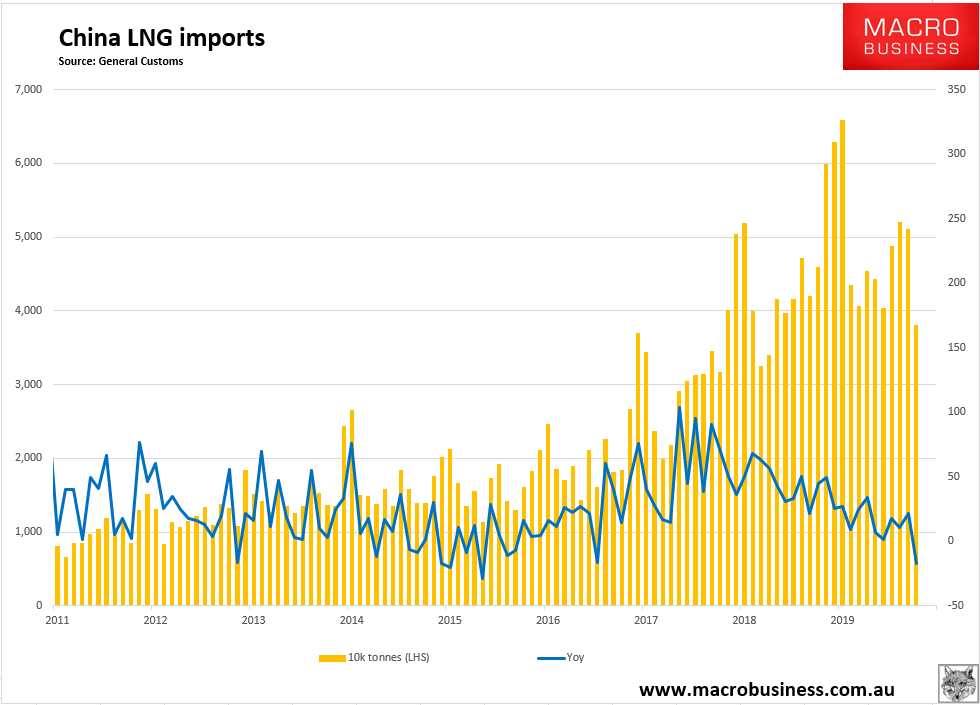 And with Power of Siberia set to displace coal in the north east, and pressure thermal coal prices, this will get worse.
This means that there is no price respite coming to Asian LNG and contracts will continue to give way to cheaper spot markets which is good news for Australia's east coast as energy prices fall.
It's a terrible shame when an analyst has to cheer on the death of his own export sector thanks to its horrendous mismangement by authorities, not to mention the deleterious impact it will have on carbon emissions.
But that's the Australian gas cartel for ya.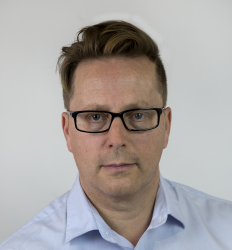 Latest posts by David Llewellyn-Smith
(see all)