From the WSJ journal today:
An 1,800-mile pipeline is set to begin delivering Russian natural gas to China on Monday. The $55 billion channel is a feat of energy infrastructure—and political engineering.

Russia's most significant energy project since the collapse of the Soviet Union, the Power of Siberia pipeline is a physical bond strengthening a new era of cooperation between two world powers that have separately challenged the U.S.
Clyde Russell offers more:
The pipeline is due to reach its full capacity of 38 billion cubic metres (bcm) a year by 2025, which is equivalent to about 28.1 million tonnes of LNG.

China's total natural gas imports from LNG and existing pipelines from central Asia were 77.1 million tonnes in the first 10 months of 2019, meaning they should be around 93 million tonnes for the full year.

This means the new pipeline will be able to boost the current level of imports by around 30%, a substantial figure even when viewed in the light of China's supercharged natural gas demand growth in recent years.

…But the new pipeline is unlikely to have much of an impact on China's LNG demand, as it will effectively serve a market not currently reached by LNG imports.

The pipeline goes to northeastern Heilongjiang province, which borders Russia, and then it continues to Jilin and Liaoning, China's top grain hub.

While some of these provinces, Liaoning in particular, do have industries, they have mainly been powered by coal up until now, and the region's industry and 68 million urban residents consume just 14 bcm of natural gas annually.

What this means is that the fuel from the Power of Siberia pipeline is likely mainly to displace coal, especially in industry and residential heating during winter.

…LNG exporters to China should perhaps be more worried by the slowing rate of demand growth in their main existing markets in the coastal provinces, especially the heavily industrialised southeast.
Hmmm, well, that's pretty poor analysis. Energy is more fungible than that. Those provinces are coastal and import a lot of thermal coal that, when displaced, will lower the price. In turn, that hits the seaborne LNG price given that they compete.
There is no end to the global LNG glut, nor the thermal coal glut, and the Power of Siberia will help neither.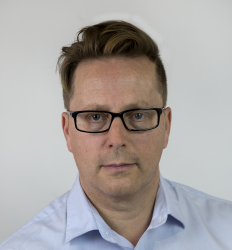 Latest posts by David Llewellyn-Smith
(see all)