In the lead-up to the September 2017 general election, the New Zealand Labour Party launched a plan to reduce immigration by around a third in a bid to relieve chronic housing and infrastructure pressures (especially around Auckland):
…in recent years our population has been growing rapidly as record numbers of migrants arrive here. This has happened without the Government planning for the impact immigration is having on our country… This has contributed to the housing crisis, put pressure on hospitals and schools, and added to the congestion on roads…

Labour will… take a breather on immigration… In total, these changes are estimated to reduce net migration by 20,000-30,000. Without these changes there would be up to 10,000 more houses needed and up to 20,000 more vehicles on our roads annually.
The latest immigration data from Statistics New Zealand revealed that the Labour Government has failed miserably in fulfilling this promise, with net migration continuing to boom driven by record high arrivals: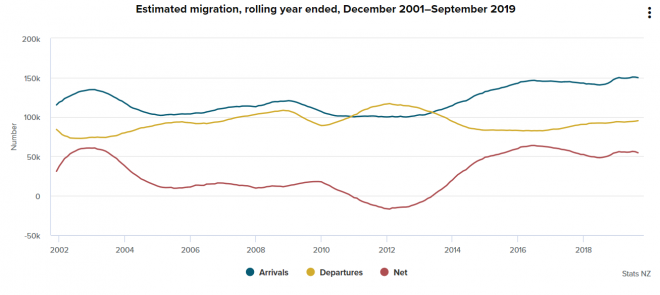 Yesterday, the Ministry of Business Innovation and Employment (MBIE) released data revealing there were 472,800 people in this country on migrant visas at the end of November, up by 16,989 (+3.7%) compared to the same time last year, driven by work visas:
NZ's migrant population has been steadily increasing for the last six years (see graph below), rising from 343,065 at the end of November 2013 to 472,800 at the end of last month, an increase of 129,735 (+37.8%) over that period.

Of the 472,800 migrants at the end of November, the biggest group by far were the 211,698 people on work visas, making up 45% of all migrants, followed by 185,463 on residence visas (39%) and 74,109 on student visas (16%), see graph 2 below.

Not only are people on work visas the biggest group of migrants in the country, they are also the fastest growing group.

In the 12 months to the end of November 251,133 work visas were approved, up 9.3% on the previous 12 months and up 53.5% on the 12 months to November 2013…
The Labour Government has also recently announced a bunch of measures to increase immigration into New Zealand, including:
Jacinda Adern has unambiguously broken her key election commitment to reduce immigration, while effectively declaring war on Labour's traditional working class base by expanding the pool of migrant workers.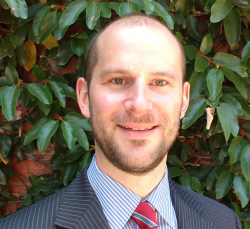 Latest posts by Leith van Onselen
(see all)