Via Sinocism:
And do not expect any new policy moves before for the Central Economic Conference later in December, and even then expect more battening down the hatches and struggling and grinding through economic issues rather than a big set of stimulus measures

China will maintain currency stability, prudent monetary policy: PBC – Global Times

China won't use the yuan's exchange rate as an instrument, and it will refrain from a beggar-thy-neighbor policy and strengthen efforts to advance reform of a market-based mechanism of the yuan exchange rate, said Yi Gang, governor of the People's Bank of China (PBC) on Sunday.

Yi published an article in Qiushi Journal on Sunday, titled "Stick to the Goal of Currency Stability and Implement a Prudent Monetary Policy", saying the yuan's exchange rate is determined by market supply and demand, and China should refrain from quantitative easing even if the monetary policies of major economies are heading toward zero interest rates…

Yi also mentioned that monetary policy will serve the real economy and high-quality development of China's economic growth. China should respect the laws of the economy, and GDP is not the only indicator of economic growth, Yi wrote in the journal.

Yi Gang's article – 易纲:坚守币值稳定目标 实施稳健货币政

China Will Not Resort to Quantitative Easing-PBOC Governor – Reuters

"We should not let the money held by the Chinese people become worthless… Maintaining positive interest rates and upward-inclined yield curve is generally conducive to the economic entities, and in line with the Chinese people's saving culture, thus beneficial to the sustainable development of the economy," said Yi.

He reiterated the central bank will continue to implement prudent monetary policy, conduct counter-cyclical adjustments, improve monetary policy transmission and keep liquidity reasonably ample.

促六稳加力 部委密集调研把脉经济 _ 经济参考网 _ 新华社《经济参考报》官方网站

Xinhua's Economic Information Daily reports that the NDRC has been meeting with local governments to gauge the economic situations and plan for next year's work, says policy focus for next year likely to still be improving the business environment, reducing burdens for the real economy. 近一个月来,中央及地方密集摸底经济形势。11月中旬,国务院层面多次召开经济形势座谈会。记者了解到,国家发展改革委以及地方政府部门也已开始密集调研摸底当前的经济形势,研判明年的经济环境。专家分析,在当前力促"六稳"信号不断增强的背景下,优化营商环境为实体经济减负、激发企业活力,仍是重要着力点和加力点,有望延续成为下一步乃至明年的经济政策重点。

Comment: Part of the preparations for the Central Economic Work Conference that should be held in the next 2-3 weeks and will set the policies for 2020
I don't expect much.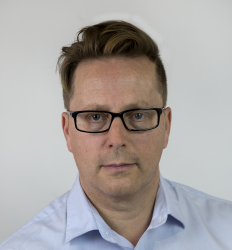 Latest posts by David Llewellyn-Smith
(see all)