Via Stuff:
The Government will invest an extra $12b in infrastructure over the next four years, including $6.8b on transport.

Finance Minister Grant Robertson unveiled the spending at the Half-Yearly Economic and Fiscal Update (HYEFU) on Wednesday afternoon, saying it was the right time to take advantage of low interest rates and "future-proof" New Zealand with stimulatory spending

Of the $12b there will be $8b on specific "shovel-ready" projects set to be announced early next year. Most of that will be taken up with a $6.8b spend on transport which itself will mostly be on roads and heavy rail.

Another $300m will be spent on hospital property, $300m on "regional investment opportunities", and $200m on "public estate decarbonisation." Also included is the already-announced $400m boost for state school property improvements.

The extra $4b will be allocated to the multi-year capital allowance, meaning the Government can decide how to spend it over future budgets. It will be a mix of short-term spending over the next two years and medium and long-term projects brought forward.

The spending increase will largely be funded by new borrowing, which will see the Government break its own Budget Responsibility Rules in 2021, when its net debt is forecast to reach 21.5 per cent of GDP, above the 20 per cent target. Net debt will then fall to below 20 per cent the following year however.

"I think it would be ludicrously stubborn to not respond to the fact that there is an infrastructure need," Robertson said, saying he couldn't think of any economist who would be worried about net debt at that level.

"We have the room to do this because we have been fiscally prudent."
With bond yields at 600 year lows it's a no-brainer. This is the equivalent of Australia spending $110bn over the next four years, or 5% of GDP.
This ads to NZ's clearly superior macro management with a much smarter central bank and prudential regulator and more competent treasury.
Shame Recessionberg has no brain.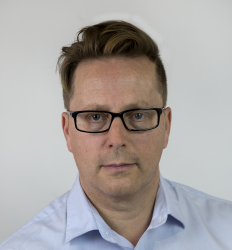 Latest posts by David Llewellyn-Smith
(see all)