A fortnight ago I reluctantly shifted from my Telstra BigPond cable broadband service to the same priced NBN 50 service after being warned that my existing cable service was about to be switched off.
As I noted at the time, I experienced an immediate downgrading in my internet download speed from the following (taken immediately prior to changing):

To the following (which is typical of the speeds I receive during normal usage):

As you can see, despite paying exactly the same price ($90 per month), my download speed has been nearly halved. However, my upload speed has been significantly improved.
Overall, I was okay with this result at the time as the improved upload speed was a worthwhile trade-off; albeit not worth the massive public investment in the NBN.
After using the NBN for a fortnight now, I can honestly say that I am extremely disappointed in the service. While the speeds are fine during normal operations, the NBN drops out far more than the old cable broadband service. Moreover, there are times when it slows to dial-up speeds and becomes almost unusable, like earlier this morning:

Loading webpages and saving my work has become painfully slow, as has attempting to upload files. Indeed, uploading the speed test graphic shown above required several attempts and several minutes.
If my experience is replicated across the millions of other users, then the productivity losses from our inferior NBN would be huge.
Seriously, what was the point in blowing $50-plus billion on a new broadband system if, for many households, it was no better than the one it replaced and sometimes worse?
Obviously, mine is an N=1 experience, so it's probably not representative of the general population.
I'd like to hear your thoughts. Has your experience with the NBN been as disappointing as mine?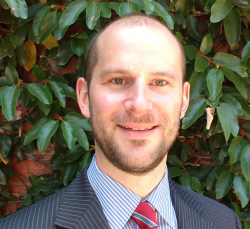 Latest posts by Leith van Onselen
(see all)