Via Banking Day:
Another rollicking chapter in the National Australia Bank's dismal risk management history was etched into the parliamentary records yesterday, with group chief risk officer Shaun Dooley moving to distance the company from observations made by former chairman, Ken Henry.

In evidence given before a hearing in Melbourne of the joint parliamentary committee on corporations and financial services, the low profile chief risk officer was asked to account for an admission by Henry in June 2018 to Ernst & Young consultants that the bank was still mis-selling financial products to customers.

Henry's remarkable comments were revealed by The Age in August after a whistle-blower leaked confidential minutes of a meeting between the ex-chairman and members of an EY team reviewing NAB's risk management systems.

During the briefing Henry highlighted lending to self-managed super funds as one area where he was "confident" that mis-selling was occurring.

However, Dooley yesterday took issue with the sentiment of the former chair's comments, insisting that to the best of his knowledge the bank was not mis-selling any financial services products.

"I can't offer an opinion on what Dr Henry was referring to because I actually was not at the meeting itself," he told the committee initially.

When pressed by Labor senator Deborah O'Neill, Dooley said the bank had undertaken a comprehensive review of product governance at the bank in the last 18 months to ensure all products they were fit for purpose.

"I've made my own enquiries around that (Henry's) particular reference…I've looked at that product (the SMSF loan) and all of our other products and I am satisfied myself that our products are appropriately managed," he said.

"To my knowledge we are not mis-selling and we continue to look at our disclosure documents and ensure they are refreshed in accordance with the obligations."

Dooley's comments were not sufficient to persuade O'Neill that NAB's sales practices were now compliant and above board.

When the Labor senator tried to get Dooley to clarify what he meant by using the term "to my knowledge", committee chair Liberal senator James Paterson intervened to bring her questioning to an end.

The committee later heard evidence from Ernst & Young representatives, including Sarah Lowe, the senior partner who heads NAB's external audit team.

Lowe confirmed to the committee that she attended the June 2018 meeting with Henry and signed off on a review of NAB's risk management systems that was outside her core audit functions.

This drew questions from the committee as to whether the lead auditor of the bank should have been involved in the delivery of consulting service on behalf of EY.

Lowe rejected a suggestion from one committee member that her involvement in such extra-audit engagements might affect perceptions of her independence.

During the EY testimony a snarly dispute erupted between Paterson and Labor members of the committee over certain questions the latter wanted Lowe to answer.
With AUSTRAC also lurking around NAB, shareholders had better ask themselves if they feel lucky.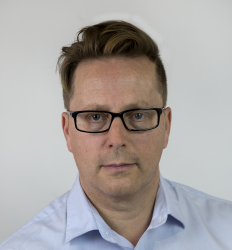 Latest posts by David Llewellyn-Smith
(see all)