MYEFO is out and the inevitable downgrades are upon us:
The underlying cash balance is expected to improve from broad balance in 2018-19 to a surplus of $5.0 billion in 2019-20 (0.3 per cent of GDP). Underlying cash surpluses are expected to continue over the remaining years of the forward estimates. Over the four years from 2019-20, the cumulative underlying cash surplus is expected to be $23.5 billion.

The Government continues to take a disciplined approach to prioritising new spending.

Overall growth in government spending remains prudent, with average annual real growth in payments projected to be 1.3 per cent across the forward estimates.

Since the 2019 PEFO, expected total receipts have been revised down by about $3.0 billion in 2019-20 and $32.6 billion over the four years to 2022-23. The downward revision in 2019-20 is mainly driven by downgrades to superannuation fund taxes and GST, as well as non-tax receipts. The downward revision from 2020-21 to 2022-23 is mainly driven by downgrades to the forecasts for individuals taxes, company tax and GST. Tax receipts are projected to remain below the Government's tax-to-GDP cap of 23.9 per cent over the medium term.

Between 2013-14 and 2019-20, the underlying cash balance is expected to have improved by 3.3 percentage points of GDP. Looking ahead, underlying cash surpluses are projected across the medium term, reaching 1 per cent of GDP in 2026-27, unchanged since the PEFO.

Net debt is projected to be $392.3 billion in 2019-20 (19.5 per cent of GDP) and to improve across the forward estimates and medium term. Gross debt as a share of GDP is also expected to decline over the forward estimates and medium term.
So, write downs on revenue thanks to crashed wages growth and commodity prices. And the fiscal impulse does slow to offset the lost revenue.
Here's the economic outlook:

GDP for this year might be OK but it's odds-on too bullish. But 2020/21 is deluded and so are the outer years.
It is tradition to forecast Futureboom! to bailout today's stupidity. But it doesn't ususally accompany a commosities bust which Treasury has started to factor in. The coming term of trade shock slams nominal growth below GDP in 2020/21. Yet, magically, wage growth and inflation are going to accelerate as that happens.
Good one. I guess Treasury was on holiday from 2011/15.
Here are the more detailed data for the next two years:

It's all happy clappy bullshit despite big write downs:
GDP is not going rebound to 2.75% in 2020/21 as the terms of trade is shredded 9%;
wages growth will keep falling not accelerate as the national income shock transpires;
ditto inflation which will fall;
business investment won't boom to 6%, I mean, WTF;
unemployment will rise not fall as the income shock hits;
the fiscal impulse slows as well to 3% from nearly 5%;
the commosity price outlooks are OK but not bearish enough into the outer years as China keeps slowing.
The surplus is cactus beyond this financial year unless the Government cuts much deeper.
Based upon this fantasy, it may just be stupid enough to do it.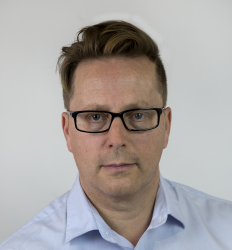 Latest posts by David Llewellyn-Smith
(see all)