Oh yeh, they're nuts alright, via The Australian:
The budget has been hit with a writedown of more than $30 billion in government revenue due to the weaker global outlook and an expected downgrade in domestic economic growth to around 2.25 per cent.

But the government will ­remain on track to deliver surplus budgets over the next four years, with major savings expected from reduced government spending.

…The writedown comes from downgrades in economic growth and weaker global conditions, with an expected growth rate for the current financial year of between 2 and 2.25 per cent compared with the 2.75 per cent forecast in the April 2 budget.

Wage growth is also expected to be lower than the 2.75 per cent in the budget, but the blow to workers has been softened, with disposable income increasing by 2.5 per cent over the past three months — the strongest growth in more than a decade — due to the government's personal income tax cuts. Finance Minister Mathias Cormann rejected Labor claims that workers were now earning less than the government had said they would be.
That will likely mean a slowing fiscal impulse in 2020 and lower even than expected growth given public spending is all we have: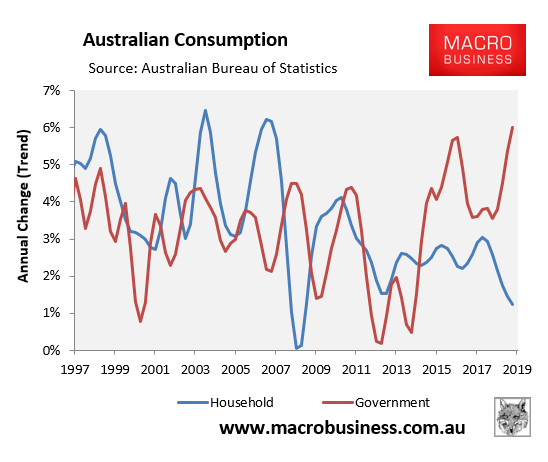 This is a radical trickle-down government trying the re-invent the stimulus wheel, eschewing proven Keynesian demand management to pump prime a housing bubble that just won't give economically.
Nonetheless, the RBA will have to slash it outlook next and then the cash rate to 25bps, followed by QE.
We'll have much more on MYEFO when it's released.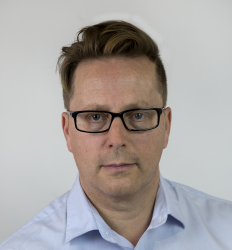 Latest posts by David Llewellyn-Smith
(see all)