Via Banking Day:
Citibank is facing a backlash from politicians and consumer groups this morning after moving to claw back recent home loan rate cuts from new borrowers.

In a controversial move that undermines the Reserve Bank's efforts to relieve pressure on household budgets and boost spending in the economy, Citi yesterday became the first bank in more than six months to hike standard variable rate loans for owner occupiers.

The bank increased rates on new standard variable loans for owner occupiers by 0.23 per cent to 3.19 per cent and in the process wiped out most of the pricing relief it created for new borrowers after the RBA's official cuts in October and July.

Citi passed on only 15 basis points of the RBA's 0.25 per cent cut in October and only 18 basis points of an identical reduction to the cash rate in July.

The bank began applying the hike to new mortgage applications yesterday (4 December).

The repricing move came only five days after Citi's new Australian chief executive Marc Luet made his first appearance before the House of Representatives economics committee, chaired by government MP, Tim Wilson.
Welcome to ZIRP where bank margins get crushed, previously from Goldman:
…if the cash rate was to fall below 1.50%, every additional rate cut thereafter would shave about 5 bp off sector margins. The sensitivity of margins to falling rates accelerates once the cash rate falls below 1.50% because the various levers the banks have at their disposal become less flexible as the cash rate approaches zero and we would particularly highlight the following:

Our expectation is that term deposit (and cash management to a lesser degree) pricing will become quite sticky as the cash rate falls below 2.0%, as was the experience in the both the United Kingdom and Canada in 2008/09. This will particularly be the case as the domestic banking regulator, APRA, shifts its focus in 2016 towards the Net Stable Funding Ratio (NSFR), which is likely to place pressure on the banks to both term out and improve the quality of their funding (i.e. preference for deposits over wholesale). Furthermore, we note that the recent move out in funding costs has historically correlated with higher rates being paid by the banks on deposits (Exhibit 2).

We estimate that the replicating portfolio represents about a 5bp p.a. margin headwind for the banks over the next 2-3 years.
Citi will not be the last.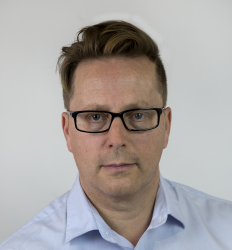 Latest posts by David Llewellyn-Smith
(see all)